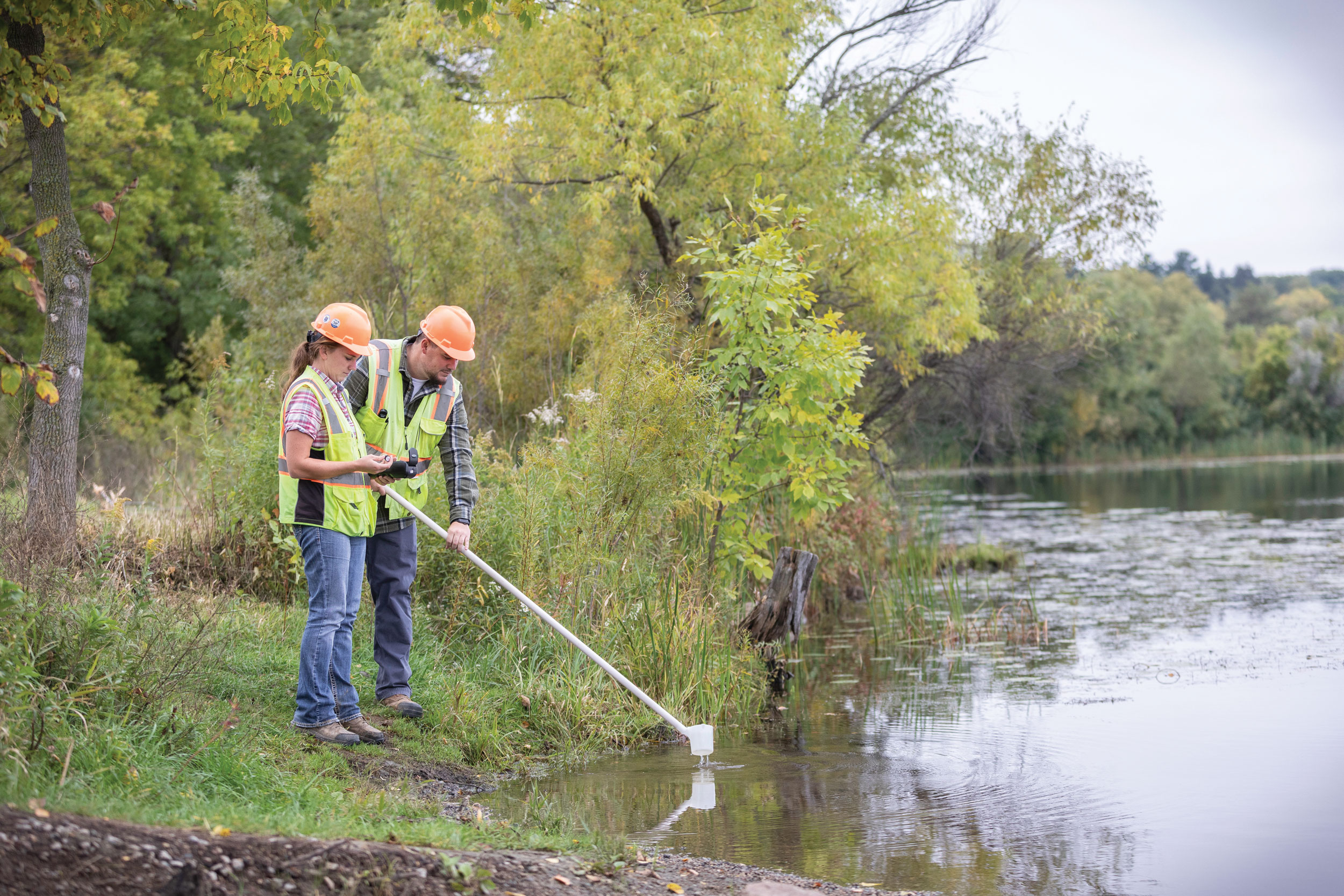 October 6, 2023
By Steve Nelson, Director of Water/Wastewater, WSB
The 3M and DuPont settlements have set the criteria for determining PFAS settlement amounts that will be offered to cities and public water systems grappling with PFAS contamination in their source waters.
The Settlements
Cities with detectable levels of PFOA and PFOS in their source waters will soon be hearing from claims administrators, if they haven't already, regarding the 3M and DuPont settlements. The 3M settlement will be between $10.3 billion and $12.5 billion, depending on the number of claimants and the Dupont settlement is $1.185 billion for affected water systems. Money for capital investments (60 percent of the allocation) will be available as early as mid-2024 and dollars for operations and maintenance (40 percent of the allocation) will be distributed over the next several years.
3M Settlement amounts will be based on PFOA and PFOS levels and Adjusted Flow Rates as described in the following tool. Claim administrators will use a similar tool to determine DuPont settlements amounts (approximately one tenth of the larger 3M settlement amounts).
3M Public Water Provider Settlement Estimated Allocation Range Table
These 3M and Dupont settlement dollars are not expected to make communities with PFAS contamination whole (cover all the possible damages/costs). They do, however, offer the certainty of some financial relief for public water systems with PFOA or PFOS detected in their source water.
Opting In
Cities need to determine if opting in makes sense for their respective communities. Public water systems have a 90-day opt-out period to decide whether to participate in these settlements. The opt-out deadlines are as follows:
DuPont: December 4, 2023
3M: December 11, 2023
Here are some key points cities should consider when deciding to opt-in or opt-out:
Time Value of Money: The settlements provide a source of immediate funding, allowing cities that opt-in to lock in PFAS-related settlement dollars promptly. If a water system opts-out, they waive their right to pursue future litigation against 3M and Dupont and move to the end of the line. There is not guarantee of the amount of timing of any future funding.
Legal Council Costs: Participating communities without counsel are likely to be assessed fees as a tax, while participating communities with counsel will not be charged this fee.
How WSB Can Help
Interested in additional help? Reach out to our experts to get started.
Steve designs treatment plants and renovations (for both groundwater and surface water plants) including treatment process technologies such as reverse osmosis, ozone, activated alumina, biological filtration, lime softening, radium reduction, plate settlers, plate and frame presses and solids handling. He has worked with the AWWA Office of Government Affairs and the AWWA Research Foundation on water studies.
[email protected] | 612.258.8152