The new position will focus on renewable energy and firm-wide resiliency initiatives.
Engineering and consulting firm WSB announced today that Amy Fredregill has joined the organization as their senior director of sustainability. Fredregill joins the firm's Golden Valley office where she will lead WSB's renewables and resiliency strategy.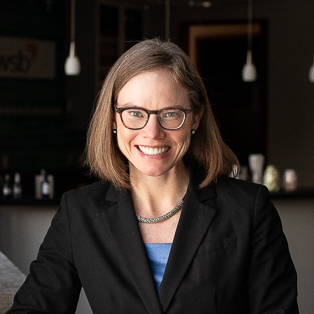 Fredregill was most recently the managing director of the Sustainable Growth Coalition at the Environmental Initiative, a Minneapolis-based nonprofit. Throughout her career Fredregill has supported the Minnesota Association of Cooperatives, Midwest Renewable Energy Tracking System Inc. and Xcel Energy.
"Amy brings a wealth of knowledge to this position with both her public and private sector experience," said Andi Moffatt, vice president of environmental services at WSB. "Many of our clients and their communities are prioritizing resiliency and we will continue to see a demand for sustainable approaches and initiatives in the future."
This new role will strengthen and expand the firm's sustainability services and solutions. For years, WSB has been delivering sustainable solutions, such as stormwater and flood management, water reuse, municipal resiliency planning, materials, smart cities and renewable energy. Fredregill will help form the foundation for WSB's sustainability strategy across markets and divisions.
"WSB's clients face complex infrastructure challenges and we must find innovative and sustainable solutions to service our client's needs now and into the future," said Fredregill. "I'm thrilled to join a fast-growing firm that is committed to resiliency and innovation."
Sustainability is a long-term goal for WSB as communities throughout the nation continue to prioritize resiliency. As part of WSB's environmental team, Fredregill will work with many service areas and support the team in terms of knowledge, expertise, business development and execution of the firm's sustainability strategy.