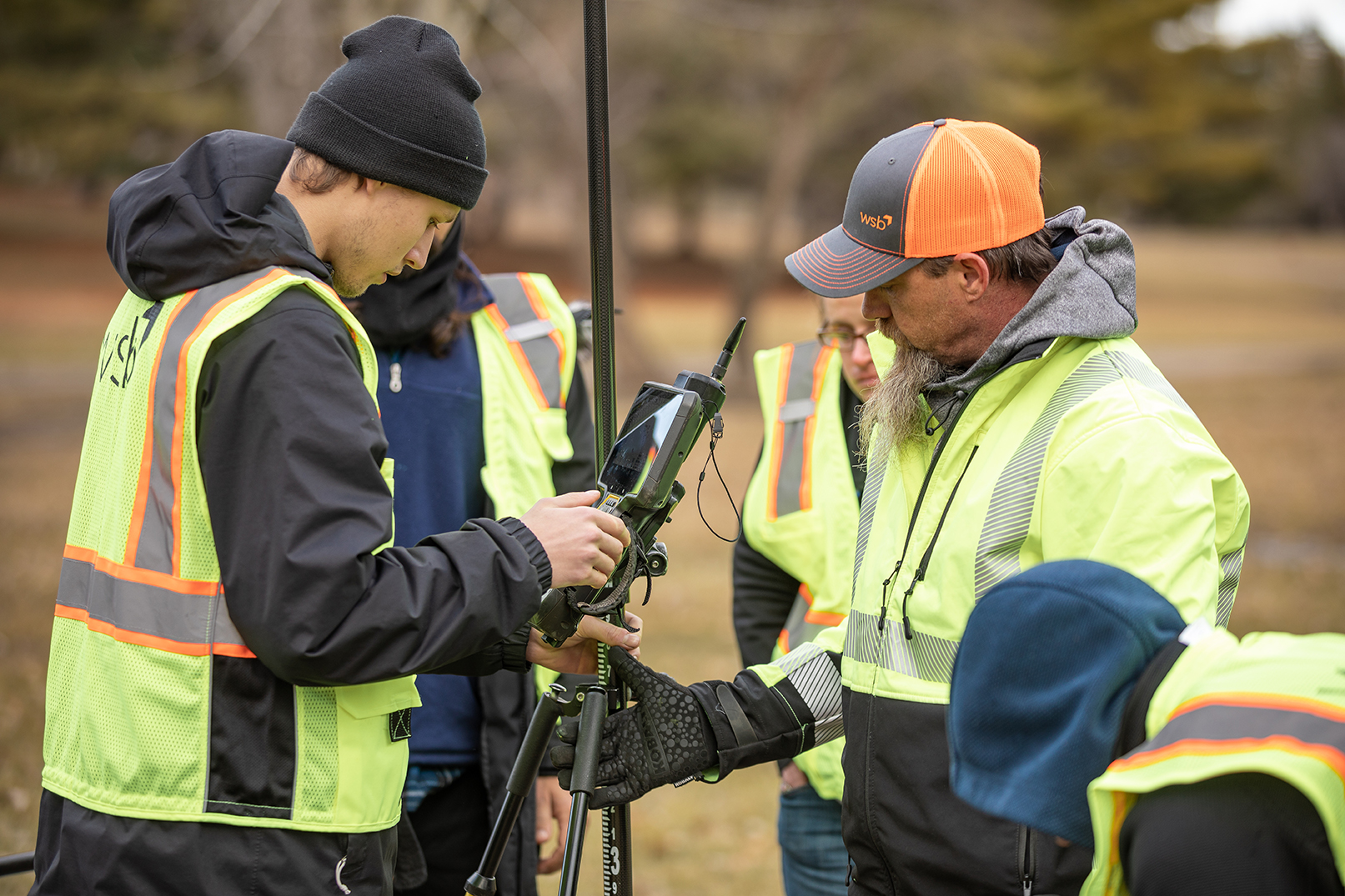 Opportunity+ is a free civil engineering career training program that opens up career opportunities for underrepresented persons in architecture, engineering, and construction (AEC) industry.
March 30, 2023
Design and consulting firm WSB announced today that the company's fourth Opportunity+ class graduated 11 participants this month – the largest class to date. Opportunity+ is a workforce training and development program designed to prepare participants for long-term careers in the civil engineering industry.
"We build the places, spaces and systems that shape our world, and it's so exciting to help program participants pursue careers in the exciting field of civil engineering," said Bret Weiss, WSB's president and CEO. "As we strive to build a workforce that accurately reflects the communities we serve, I'm proud to see the largest Opportunity+ cohort to date graduate. What's more, this year, we placed a special emphasis on recruiting veterans to our program and helping translate their meaningful skills into training for a career in the Architecture, Engineering and Construction (AEC) industry."
The Opportunity+ program prioritizes training a diverse participant pool to ensure every person has the opportunity for advancement in engineering. In the past, the program has focused on recruiting women and people of color. While still a major focus, this year, the program put an emphasis on recruitment efforts in the veteran community, with 56% of this year's class identifying as veterans.
Over the course of January to April, program participants underwent intensive training through evening and weekend sessions designed to provide hands-on experience. The program's flexible schedule enables participants to continue their daytime employment while completing the training. As a result of Opportunity+, participants are now fully equipped with the necessary skills to pursue a career as engineering technicians, a versatile position within the civil engineering industry that can lead to many different career paths.
WSB would like to thank its hiring partners from other companies and firms for allowing participants to be exposed to a well-rounded understanding of the industry and broadening their hiring options. Hiring partners include Westwood Professional Services, GeoWall Designs, Frattalone Companies, Hennepin County, James R. Hill, Inc., and the city of Saint Paul.