The award recognizes exceptional leadership in the AEC industry
Local engineering firm WSB today announced that Monica Heil, vice president of municipal services, was named by the Zweig Group as a 2020 Rising Star. The Zweig Group, the Architecture Engineering and Construction (AEC) industry's leading research, publishing and advisory services resource, recognizes Rising Stars annually as part of their awards program.  Rising Stars are professionals whose exceptional technical capability, leadership ability, effective teaching or research has benefited their employers, clients and community. 
"Monica is a bold leader who believes in delivering projects with technical excellence and collaboration and I am so proud that she's been recognized by our industry," said Bret Weiss, WSB's president and CEO. "She plays an important role on our leadership team and is known for her ability to attack projects and challenges head on. Her work on critical infrastructure projects throughout the Twin Cities is not only a benefit to WSB, but to the communities she works in."
Heil is a civil engineer who has served Minnesota communities for over 15 years. She has a deep understanding of the long-term operations and maintenance needs associated with municipal engineering. She believes in developing long-term solutions that have had a profound effect on the communities she serves.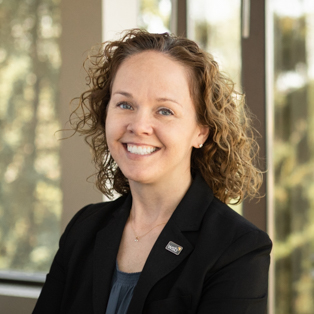 "I am honored to have been recognized by the Zweig Group, our industry and by WSB as a Rising Star," said Heil. "It's humbling when you hear that your efforts are appreciated and respected. The work we do as civil engineers is rewarding, and I'm looking forward to continuing to lead our clients and teams through their most critical and challenging infrastructure projects. "
The Zweig Group's Rising Stars are selected by a committee of judges who represent civil and structural engineering. The Rising Star Awards were conferred at the Zweig Group's virtual conference, ELEVATE AEC.