Alyson Fauske, Sr Municipal Project Manager, WSB
In Minnesota, also known as the land of 10,000 lakes, many people wonder how even in times of severe drought, we don't have enough water. As of early August, over 35% of the state is now experiencing extreme drought conditions. These drought conditions significantly impact municipal water supplies.
The type of water that cities supply to their residents is treated for a number of economic and environmental reasons. Cities around the state measure the annual average demand and peak demand, but drought conditions like we're experiencing now, fall outside of annual averages.
In the last several weeks, many cities have implemented additional restrictions, and many residents don't understand how these restrictions can help restore water levels within a matter of hours. Although it doesn't seem like limiting irrigation or water use would have much of an impact, it significantly improves a city's supply.
Enacting water restrictions alleviate the demand and can prevent communities from falling below fire protection and boil water levels. The below diagram shows an example of a water tower's levels in a week. Water towers have censors that measure elevations. There is a minimum water level within the water tower to provide adequate fire protection. In our example, that level is 21 feet, meaning if there were a fire and the water tower level was below 21 feet there may not be adequate supply to fight the fire.
There is also a minimum level that needs to be maintained in the water tower to ensure that the pressure in the system is high enough to keep contaminants from entering the water system. In our example, if the water elevation drops below 10 feet a boil water notice would be implemented.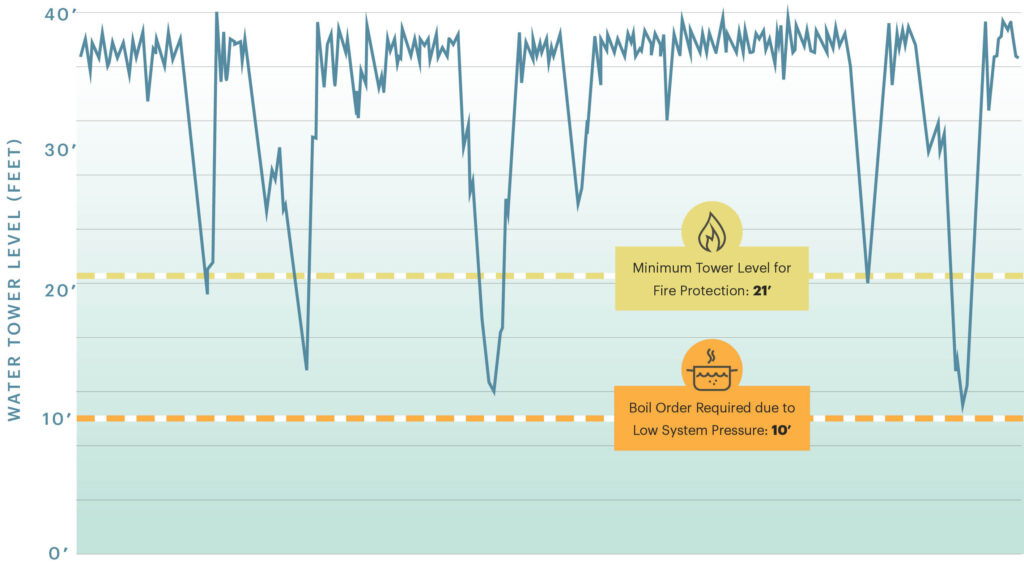 There are several actions that communities are taking today to help limit water usage including developing water reuse systems and plans, adjusting landscaping to include more native, drought resistant plantings and grasses, and reducing overall water consumption.
Instances of severe drought remind us that water is not a limitless resource and that forces outside of our control can have major impacts on our infrastructure.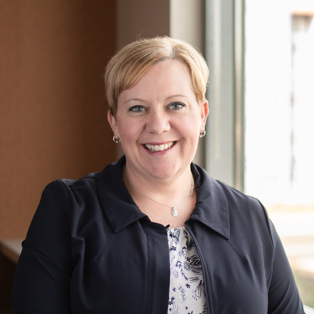 With 20 years of engineering experience in the municipal industry, Alyson Fauske has built her career providing municipal engineering services throughout the Twin Cities. Her portfolio of work includes street and utility reconstruction, technical analysis and field observations, direct project planning and management, and comprehensive and capital planning services.
[email protected] | 763.512.5244