Industry experts Shelly Hanson and Klay Eckles bring their combined experience to the firm's growing municipal team
Minneapolis, Minn. – Fast-growing Minneapolis design and consulting firm WSB has hired local engineering experts Shelly Hanson and Klayton (Klay) Eckles to join its municipal services team. Eckles and Hanson bring a wealth of knowledge to WSB after long-term careers as city engineers at the City of Woodbury and the City of Bloomington, respectively.
"Both Shelly and Klay have made significant impacts in the engineering industry and are well-known for their dedication to engineering excellence," said WSB Vice President of Municipal Services Lee Gustafson. "I'm confident their expertise will elevate the service we provide to the communities we support and continue to help us build internal momentum throughout WSB."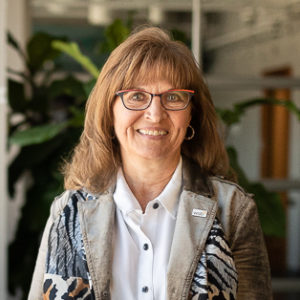 Hanson retired from the City of Bloomington in 2018 as the city engineer. She worked on countless projects that shaped the landscape of the city for 24 years. Her most notable projects include the restoration of the Old Cedar Avenue bridge, the Lindau Lane corridor in the South Loop district and securing funding for phase one of the I-494 and I-35W interchange improvement. Hanson was the first woman to be named the City Engineer's Association of Minnesota (CEAM) Engineer of the Year in 2014. Hanson has paid special attention to helping women advance in the fields of public works and engineering throughout her career.
"I'm excited to join a firm that works together to discover thoughtful and creative solutions to infrastructure challenges," said Hanson. "The diversity of projects is what I most loved about my job in Bloomington and I'm thrilled I can continue to focus on new challenges with WSB."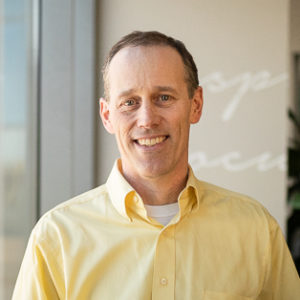 Eckles has worked in the public sector for over 30 years in four different communities throughout the Twin Cities. He was the engineering and public works director for both the City of Woodbury and the City of Stillwater. Eckles is well-known for his environmental consciousness and received the Charles Walter Nichols Award from the American Public Works Association for outstanding and meritorious achievement in the environmental field. He brings significant experience in infrastructure and comprehensive planning, site master planning, facility expansion projects, interagency partnerships agreements and long-term capital planning.
"The firm's commitment to sustainability and innovation is something that fits with my own vision," said Eckles. "A big-picture approach to shaping communities is something I embrace and I am looking forward to helping drive that forward."
Hanson and Eckles will assist WSB's municipal services team in high-level strategy, business development and special projects related to water reuse and small cell infrastructure readiness.