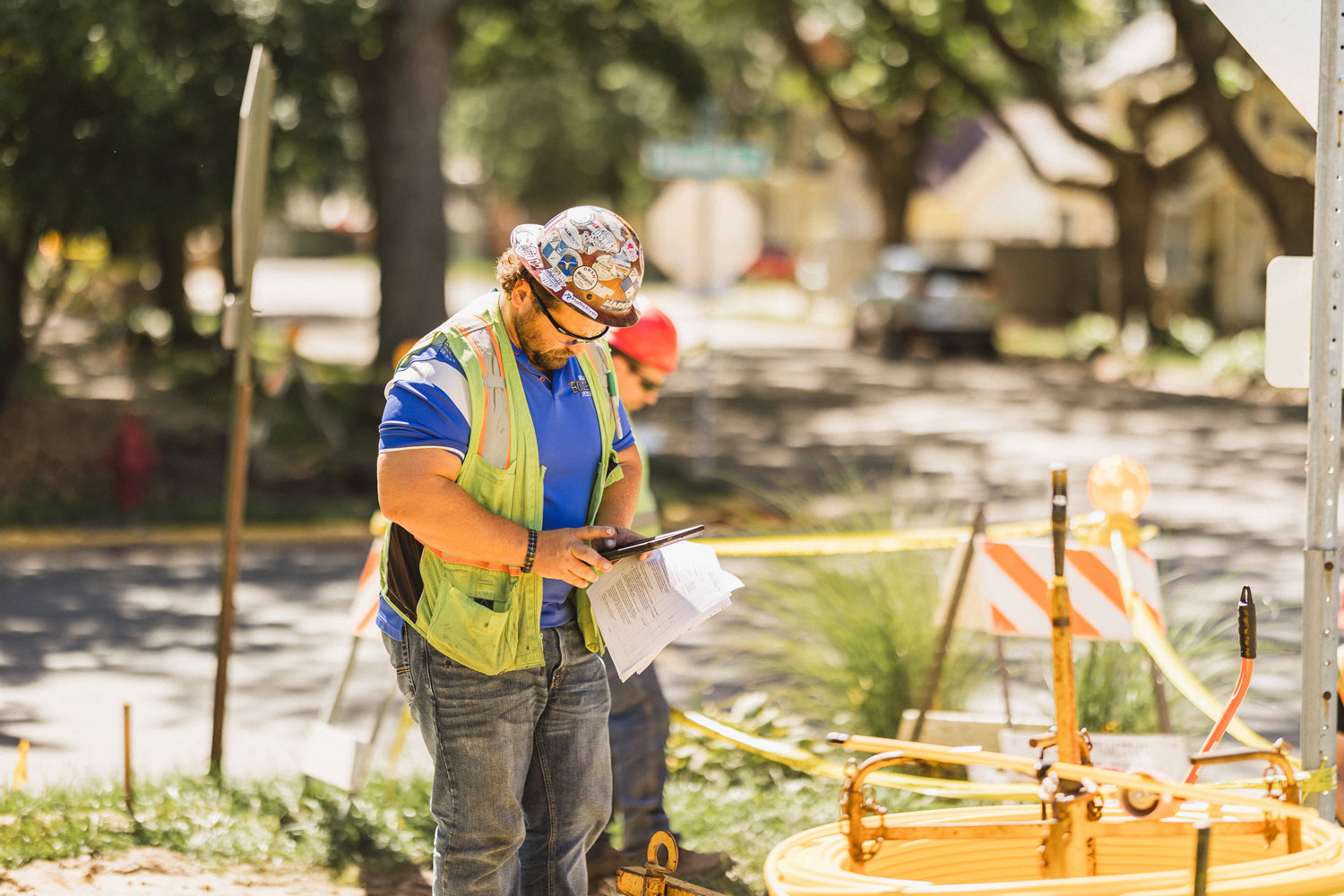 August 14, 2023
By Nate Osterberg, Director of Strategic Growth and Garrett Deick, Professional Engineer, WSB
When the Colorado Department of Transportation (CDOT) mandated new permitted utility installations meet Digital As-built Requirements (DAC), WSB adopted a workflow that allowed utilities to meet and exceed these new requirements. At the forefront of this change in Colorado, we helped utilities navigate the new law with cutting-edge technologies and mapping.
Now, many other states across the country are looking to implement similar laws, mandates and programs and there are things utilities should know. What are the rules, how can utility companies prepare and how do these new SUE requirements benefit energy companies and other entities in the long-term?
What are the rules in Colorado?
Essentially, any entity installing utilities in a DOT right of way is required to use a digital as-built. All utility lines will need to be mapped digitally and submitted to CDOT, including plans and existing lines. Utility companies will be required to survey existing utility lines — commonly known as Subsurface Utility Engineering (SUE) — and submit them to the state using their chosen software.
Another key factor is ensuring the utility lines are found to the highest accuracy quality levels using geophysical methods to locate and map them.
With more states adopting similar requirements, how can utilities prepare?
Utility companies need to plan SUE investigations for their new facility installations. In the recent Infrastructure and Jobs Act (IIJA), the federal government is providing grants to utility companies to complete the digital as-built mapping needed starting in 2024. These funds can be used for damage prevention and supporting SUE investigations and installation.
Utilities also must ensure that they are prepared to not only gather the data, but store and use the data too. Preparing teams to use SUE data in the design and construction process has many benefits.
What are the benefits of SUE investigations?
For every dollar spent on a SUE investigation, as much as $22 can be saved in the construction phase. SUE allows utility companies to avoid damage to gas, water, electric and sewer lines that are costly to repair. It also reduces construction down time, which is also costly. In short, SUE helps prevent unexpected changes and expenses during construction.
Preventing damage also helps avoid environmental consequences. If a gas line is hit, gas leaks into the ground and atmosphere, increasing greenhouse gas emissions. These leaks carry serious public safety concerns. By using SUE investigations, damage can be avoided.
In the future, electric companies will benefit greatly from SUE investigations as well. In the Infrastructure and Jobs Act, electric companies will have large grants available to move overhead lines underground. With digital maps of utility lines provided by SUE investigations, electric companies will be able to plan and design around existing underground utilities and make the process more efficient and cost effective.
For many of the same reasons, telecom companies will benefit from SUE investigations. As 5G expands across the country, installation is happening underground to protect lines from natural disasters. With digital maps from SUE investigations, these lines will be easier to install efficiently and prevent damage from future construction.
Lastly, cities will benefit from better mapping data. Much of the nation's water infrastructure was built more than a century ago and GIS and other modern technologies were not used to comprehensively map water lines. In the next couple decades, many water lines are due to be replaced. With SUE investigations happening now, cities can plan around the current infrastructure when replacing and maintaining their water lines.
How can WSB help?
WSB's team provides the knowledge and skill to help utilities and governments prepare for and implement new SUE requirements. Utilizing the latest technologies and processes, we helped utilities not only meet, but exceed new state requirements in Colorado. WSB also provides utility companies with all data in GIS/CAD format allowing them to use their data for planning and construction.
WSB's team can assist with everything from the pre-engineering phase through construction phase. We help with understanding new regulations, securing grant funding, and more for utilities and local governments.
Nate Osterberg has over 12 years of experience in the utility industry and specializes in utility inspection for WSB's Pipeline group. Nate's expertise lies in managing inspection staff technology implementation, scheduling and quality control in addition to CFR 192/195 inspection, damage prevention and GIS-based web mapping.
[email protected] | 612.202.2997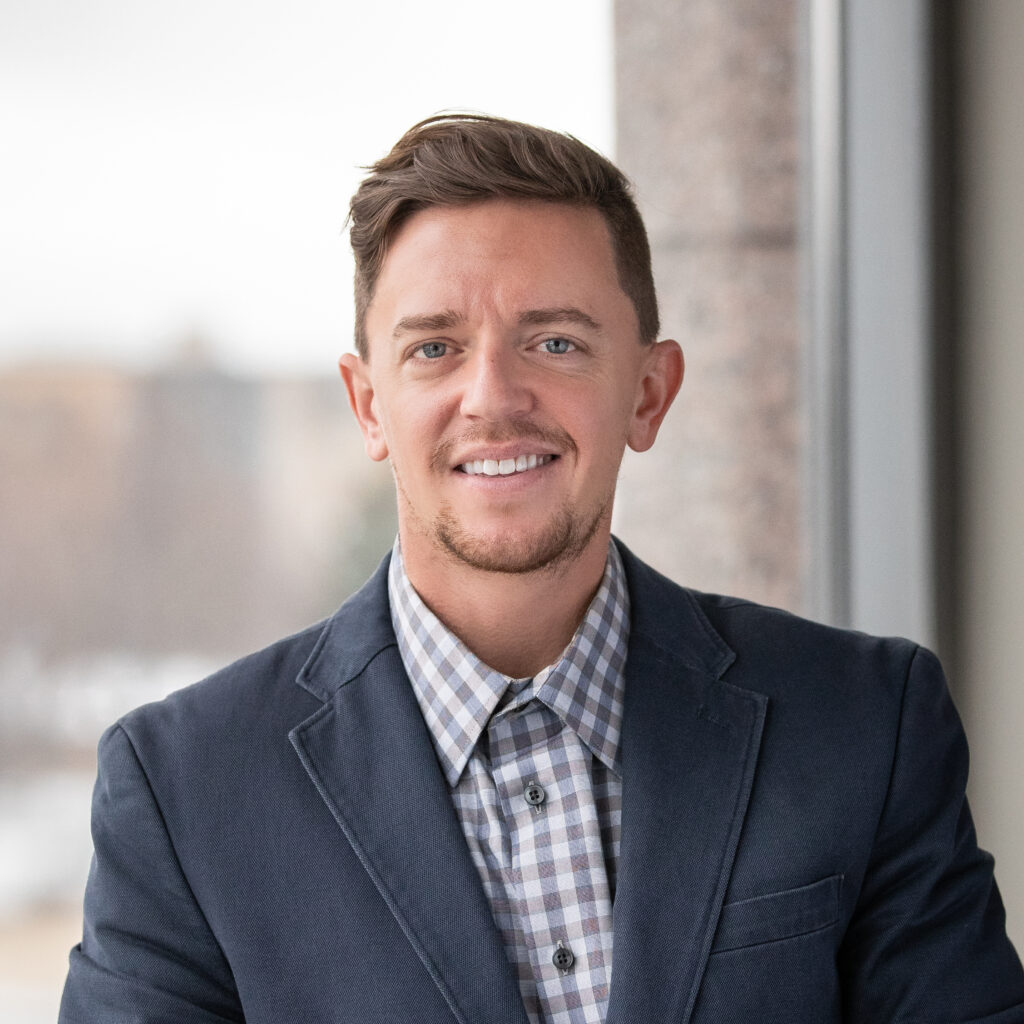 Garrett specializes in utility coordination and has worked on a variety of projects including state aid, federal aid, cooperative agreement, trunk highway, and design build projects. He has extensive experience utilizing Microstation, GEOPAK, and Open Roads Designer for plan development, 3D modelling of utilities, and utility conflict analysis.
[email protected] | 612.289.1175