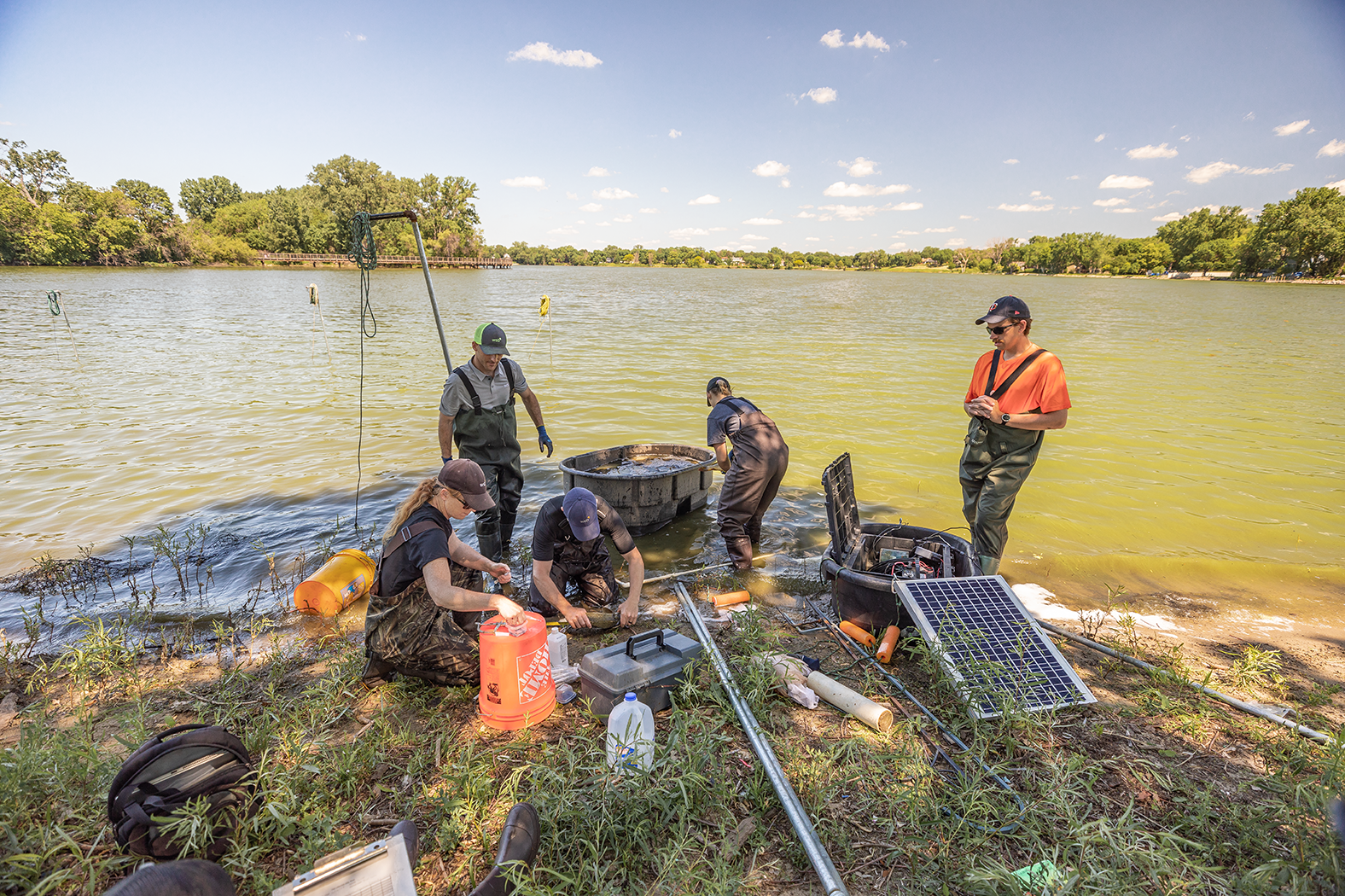 January 13, 2023
By Tony Havranek, Director of Fisheries, WSB
WSB & FisH2O are helping manage invasive species, protecting wildlife, enhancing water quality, and creating a more resilient future.
Aquatic Invasive Species are behind some of the most drastic changes to freshwater systems in the world today. They are impacting the ecology and water quality of many bodies of water across the U.S We went one step beyond mitigation when we formed FisH20, a subsidiary that grew from WSB's innovative species management services.
Since 2019, FisH20 has expanded in scope, services and markets served across the U.S. Today, local governments, commercial fishers, lake associations, and wildlife protection agencies are among our partners. Together, we're providing customized solutions that make an impact and build a more resilient tomorrow.
California
WSB is working with tribal, county, and state leaders to save Clear Lake hitch – an endangered species found only in Northern California. Currently in its first phase, WSB is conducting a carp assessment.
Nebraska
WSB partnered with a local lake association to mitigate against silver an big head carp, ensuring the lake is safe for recreation.
Minnesota
Based in Minnesota, the land of 10,000 lakes, FisH2O helps manage invasive species and protect water quality in lakes, rivers, and streams across the state.
Wisconsin
FisH2O fish are transported through Wisconsin where they are flushed with freshwater and await transport to further locations.
Michigan
Semi trucks transport millions of pounds of FisH2O carp where they are unloaded and held in ponds until they are ready for market.
New York
FisH2O fresh fish travel to New York where they are sold to restaurants, wholesalers, and retailers.
North Carolina
WSB has advised and helped the North Carolina Fish & Wildlife Services obtain a grant that will support the management of invasive species, enhance water quality, and protect local wildlife and ecosystems.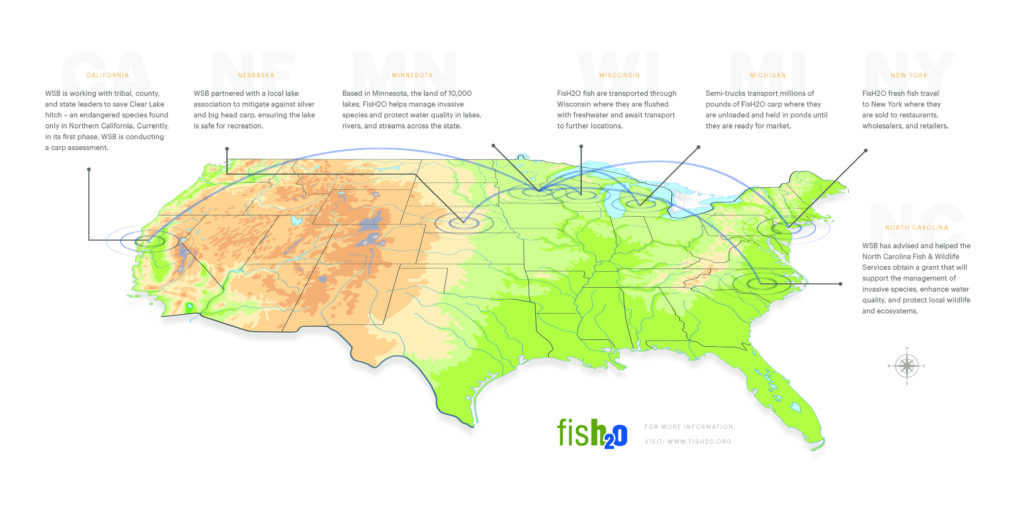 ---