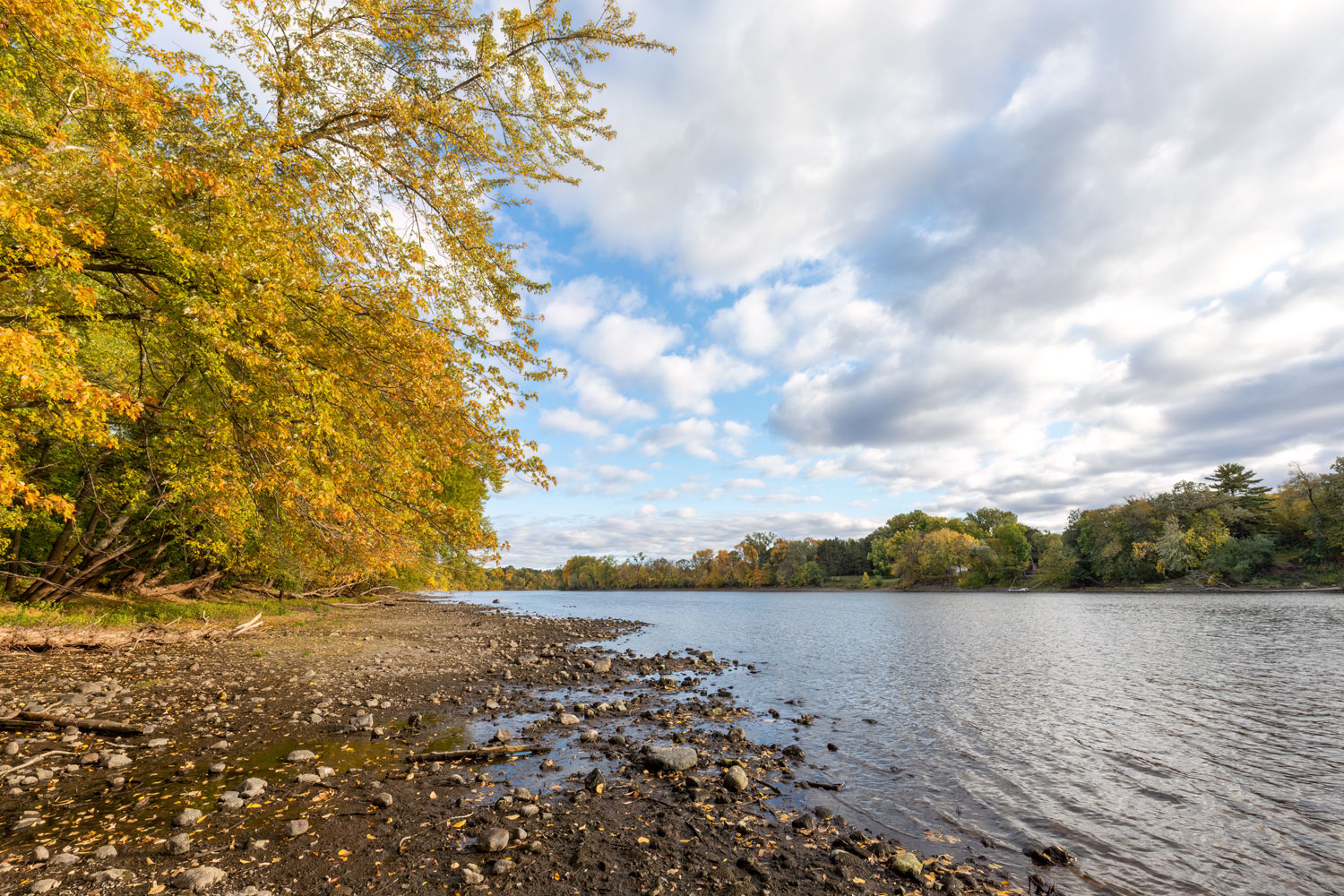 August 14, 2023
By Bill Alms, Project Manager, WSB
The Midwest is experiencing a drought this summer. High temperatures and scarce precipitation have led many communities to implement watering bans and other solutions to help manage limited water resources.
For community leaders, it's crucial to recognize that addressing drought and the impacts of climate change is a marathon, and not a sprint. While drought is top of mind for communities right now, it is equally essential to adopt a long-term perspective, and explore investing in systems and infrastructure that will minimize the impacts of drought and flooding in the long term and protect potable water supplies.
How can communities think long-term about water resiliency, reuse systems and planning? Here are some things to consider.
Invest in Resilient Water Systems that Can Handle Climate Extremes
Cycles of drought and flooding are becoming more common as global temperatures rise. Ensuring access to clean, safe water is critical for communities, and that means investing in infrastructure and water reuse systems that are efficient, effective and resilient.
WSB worked with Hugo, Minnesota on a sustainable water reuse strategy more than a decade ago, helping them build resiliency into systems. From reducing potable water use in landscaping, to placing reservoirs in strategic locations to ensure adequate water supply for high use areas, to educating the public on the importance of water conservation and reuse, the city's water reuse strategy has been successful. It's also made their water systems less susceptible to drought and climate change.
Communities looking to find similar success should approach water reuse and infrastructure in steps.
Start with a feasibility analysis. Communities should begin with a feasibility analysis to determine areas with the lowest water supply, high water consumption, and inefficiency points. Based on this analysis, authorities can establish priorities, discerning which places require the most water and where there is greatest demand. Facilities like athletic complexes, schools, and manufacturing plants, which consume substantial amounts of water, should be evaluated accordingly. Pairing a usage map with existing sources can help determine how to build a more integrated and efficient system.
Think regionally. It's important to think regionally when planning for water reuse systems instead of site by site. How far apart are water sources? Where is the greatest consumption? Thinking about how pump systems can serve larger areas, placing retention ponds in strategic locations best suited to collect stormwater, and connecting water sources across a community promotes greater efficiency and benefits the environment, especially under drought conditions.
Understand the value of long-term investments. When investing in more resilient water reuse systems, communities may be deterred by significant upfront costs, but the long-term benefits are significant. Communities should look at water reuse systems like other utilities and how to best maximize return on investment for everything from pumps to irrigation systems, to reservoirs. Adopting large-scale water intake and distribution infrastructure to meet specific needs minimizes water waste, as well as reduces the negative impacts from drought and flooding cycles. Numerous grants and funding sources are available to help design and implement water reuse projects.
Engage residents. Public buy-in for reuse systems is important to foster conservation best practices and reduce the strain on groundwater reservoirs. More efficient systems and incentives for users can also significantly reduce the strain on water supply systems.
Take Advantage of the Drought
In the short term, many water basins are running low or are dry. While this situation poses many problems for communities, and reinforces the importance of resilient water reuse infrastructure, drought also provides an unexpected opportunity for critical maintenance work. Routine maintenance or fixing erosion or failed intakes and outfalls, for example, can be difficult when water levels are normal or high. Low water levels provide a meaningful opportunity to ensure systems are functioning properly, and access equipment that may normally be underwater.
How Can WSB Help?
WSB offers a wide range of services to assist cities and communities in implementing effective water conservation practices, especially in dealing with the challenges posed by aging infrastructure and extreme weather cycles of drought and flooding.
WSB provides tailored solutions for every community, and can help with feasibility analysis, design of reuse systems, public engagement, securing grant funding for projects and more. WSB empowers communities to ensure the longevity and functionality of their water-related assets, fostering sustainable water conservation practices for the future and more resilient systems.
Bill is a project manager in WSB's Water Resources group providing planning, design and construction management for a wide range of water resource projects. He has experience includes low impact developments utilizing standard and alternative storm water management systems including above and below ground infiltration, filtration and detention systems and rainwater harvesting and reuse.
[email protected] | 952.388.4188