By Dan Cazanacli, Project Manager, and Henry Meeker, Graduate Engineer, WSB
When designing drainage systems for renewable energy sites, many different surface water factors must be considered to ensure a well-constructed system. These factors include how floods can impact the site, how water damage affects equipment and access points, soil erosion, water regulations, and how runoff impacts the surrounding ecosystem.
Floods can cause both widespread and deep channelized flow across solar farms.
Designers need to understand how water will flow across the site in different flood scenarios. Many renewable energy sites are located near floodplains, which can make the design process even more complicated. To tackle these challenges, WSB engineers use sophisticated 2D hydraulic models to map the direction, depth, and speed of water flow across the site.
Stop water damage to critical site components.
A crucial part of the drainage systems design process is ensuring that water, in any scenario, can flow smoothly across the site without causing any damage or flooding to critical components, such as inverters or battery storage units. Designers use the results of the hydraulic models to find the best solutions for water flow and to place these critical components away from the main flow of water. The models are also used to identify areas where water flows too quickly. WSB develops erosion control measures in these situations, such as reinforcing road surfaces at low water crossings.
Plan for ground erosion around solar panel support piles.
Another important aspect of renewable energy site design is ensuring that the supports for the solar panels can withstand strong winds and flooding. Each site is unique, our engineers work closely with our clients to use the results of the hydraulic models to assess the potential scour depth, meaning the point in the ground where erosion could occur, around the support piles and identify the appropriate methodology to use. This determines the best depth for embedding them. The models can also be used to identify areas where water is flowing too quickly and to develop erosion control measures, such as rock stabilization.
Consider water quality and management regulations.
Designers also need to consider regulations around stormwater management, water quality, floodplains, wetlands, and critical species/habitats. Project timelines will be significantly delayed without proper planning and consideration of these factors. WSB works to minimize the impact of the site on these sensitive areas while ensuring that the project proceeds on schedule. This often involves working closely with local government units and obtaining the necessary permits.
Protect ecosystem health.
Designers must understand how solar panels interact with the surrounding vegetation and soil. Major institutions, like the University of Minnesota, are performing ongoing research into how panel runoff affects water infiltration and an ecosystem's health that will be incorporated into designs. Designers can leverage these findings to optimize water quality benefits for the site, incorporating water quality basins, pollinator-friendly vegetation, and site-specific erosion control measures.
How WSB Can Help
Do you need help planning your solar project and navigating challenges around drainage water systems? WSB can help with your design, develop erosion control models, ensure protection of local ecosystems through sustainable solutions, and more.
Dan has 15 years of experience in water resources and geotechnical engineering in the private sector. Dan is now a project manager for WSB, and provides value to projects through his extensive background in hydrology and hydraulics, fluid mechanics, geomorphology, geology, soil mechanics, and groundwater flow.
[email protected] | 612.201.0184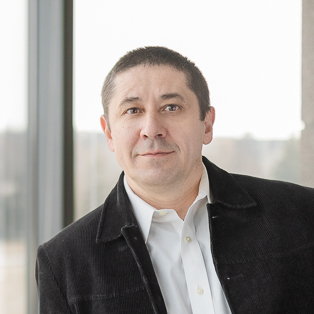 As a water resources graduate engineer with WSB, Henry works on a variety of stormwater management projects. His work on regional stormwater systems, roadway improvement projects, and stormwater treatment retrofits benefited from his technical knowledge which includes utility-scale solar drainage, hydrologic and hydraulic modeling, water quality modeling, floodplain modeling, best management practice design, watershed permitting, and stormwater conveyance systems.
[email protected] | 612.258.8157