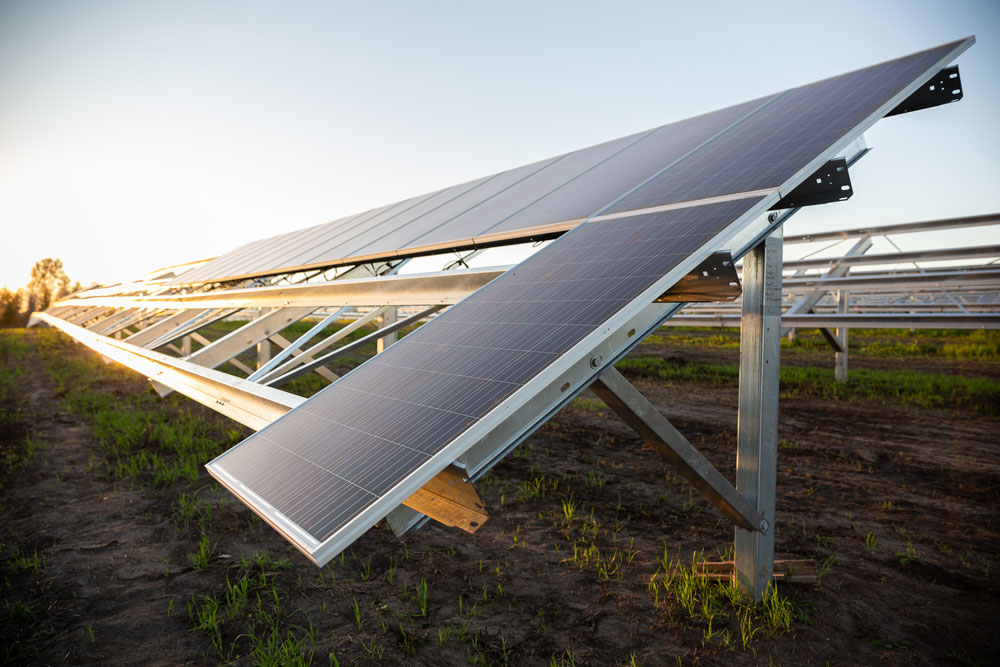 By Andi Moffat, VP of Environmental and Eric Zweber, Sr Renewables Project Manager, WSB
Solar energy is on the rise, and it's not just about cleaner power – it's also about smarter land use. In Minnesota, a groundbreaking community solar law passed earlier this year is spurring action, allowing communities to turn underutilized land more easily, including brownfields and contaminated sites, into thriving community solar sites.
This innovative approach not only benefits the environment but also boosts local economies and creates job opportunities. With new legislation making it easier to establish solar gardens, the future looks brighter than ever.
Here is what this new law means and how communities across Minnesota can take advantage.
Legislation Paves the Way for Solar Garden Expansion
Recent legislation in Minnesota makes it easier to establish solar gardens. The 2023 law increases the allowed energy production on a site from one to five megawatts of power. On average, it takes about 35-40 acres of land to produce five megawatts of energy. The increase in allowed energy production makes solar more attractive for investors which will help spur overall solar growth. While the law applies to regions whose energy is covered by investor-owned utilities like Xcel Energy, distribution generation projects can be created in other utility service territories.
Moreover, the new law requires that the garden must benefit at least 25 subscribers. Of those subscribers, 55 percent must be public interest (i.e., local government, school districts, certain non-profit organizations, etc.), and 30 percent must serve subscribers with low to moderate incomes. Communities looking to identify subscribers that meet these requirements can work with organizations like Fresh Energy.
Finally, this law increases community solar opportunities across the state by removing county-specific restrictions for solar development. This change reduces barriers for communities and organizations who want to develop community solar sites. As a result of this law, solar initiatives are expected to flourish statewide, creating a ripple effect of positive environmental and economic impacts.
Transforming Underutilized Land & Providing Opportunities
Many large pieces of available property, including brownfields, often wait decades for redevelopment. Community solar offers an attractive interim use for these underutilized spaces. Putting community solar on these properties can accelerate the return on investment for landowners, while also providing an immediate positive impact to the community.
Beyond the financial incentives for landowners or subscribers, transforming spaces into solar gardens creates opportunities for local employment, fosters economic growth and contributes to the state's clean energy and electrification goals.
How WSB Can Help
If you are a community or large commercial organization looking to utilize land and take advantage of this new opportunity, WSB is here to help. We are a full-service solar development firm and can provide site design, help identify land for community solar sites or make connections with contractors. Furthermore, we help your community examine and update local ordinances to align with the recent change in state statute.
Andi is a Vice President with more than two decades of experience leading people and projects that include planning, environmental, energy, highway, natural resources, construction and development. She oversees our Environmental services and approaches her work with passion and positivity.
[email protected]m | 763.287.7196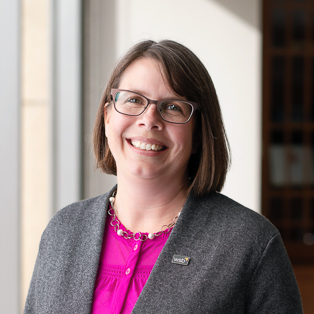 Eric has over 20 years experience with community planning, renewable energy and sustainability projects. He has worked cooperatively with a number renewable energies developers to develop both solar and wind resources and is a past board member of the Minnesota Solar Energy Industrial Association (MnSEIA). He has a passion for sustainable and resilient practices to address the needs of communities and larger public.
[email protected] | 612.581.0504