By Jeff Sandberg, Sr. Project Manager, WSB
WSB's Renewable Energy Solar team continues to innovate in the industry and expand our expertise. Most recently we developed a system to quickly and efficiently analyze and compare solar site grading costs. Even a 6" cut or fill across a large site can result in substantial costs making a site less attractive, or impractical, for a developer. Analyzing rows and rows of solar panels conventionally has been tedious and time consuming. Our new, automated CAD processes makes the analysis more efficient and cost-effective.
Methodology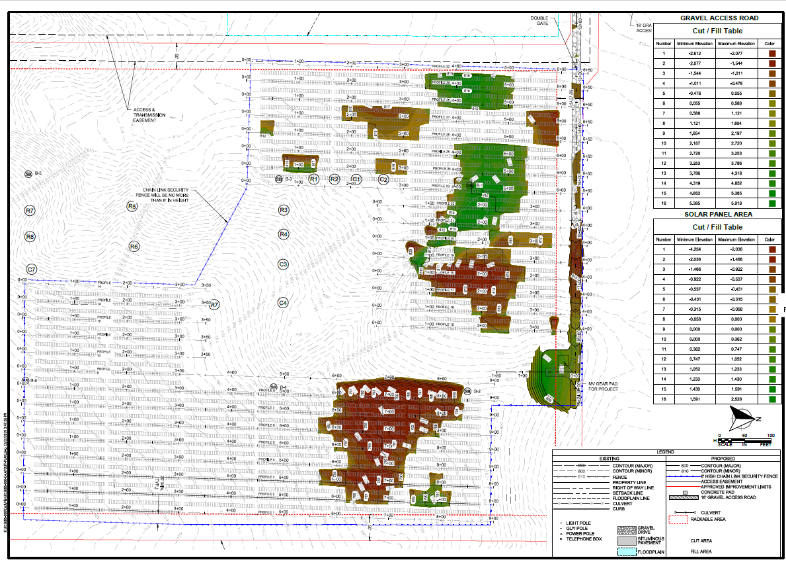 The automated processes uses Civil3D. It allows the user to input tolerances from different panel types and desired racking lengths to generate a proposed grading surface. The system produces a thematic mapping of grading cut and fill quantities for areas within the array footprint on a micro level.
Analysis & Results
As solar developers know, site grading costs can make or break a project. Being able to quickly and efficiently apply this technology to small and large sites allows a developer to compare, evaluate and determine which sites are most cost-effective from a grading standpoint. We can further refine array layouts to efficiently and cost-effectively fit within the site terrain, minimizing the amount of site grading required.
Similar technology takes structural pile plans and produces a plan and point file of X, Y, and Z coordinates. That information can be downloaded to the surveyor, in the field, to pinpoint the exact location and elevation of each individual pile in a project, anything from 1 MWac sites to 500 MWac sites and larger.
Geography
As a national company, WSB can apply this process to any site around the country. Our Renewable Energy team has worked on renewable energy projects across the country and can provide a full set of services for solar projects; services include, but are not limited to, Critical Issues Analysis (CIA), Engineering and Site Planning Approvals, Construction Surveying, and Geotechnical Services.
What's next?
WSB continues to develop techniques and solutions to ensure the success of client projects. From Site Selection software to automated Micro-Grading Analysis, WSB continues to innovate and lead the Renewables market.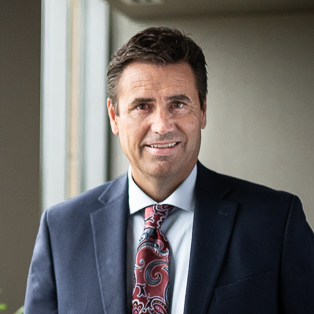 Jeff is a licensed Civil Engineer and Senior Project Manager at WSB. He has over 26 years of engineering experience in the areas of municipal, commercial development, and consulting engineering. Jeff has worked with many municipalities and has a wealth of experience in working with local, State, and Federal permitting authorities.