Roxy Robertson, Environmental Scientist, WSB
Solar production in Minnesota has seen dramatic increases in the past few years and continues to grow across the state. With this rapid growth comes challenges about how to regulate the installation of panels at a local level. According to the Solar Energy Industries Association (SEIA), Minnesota has already invested $1.9 billion on solar and additional growth is projected at 834 megawatts over the next five years. The installations of solar "farms", vast arrays of solar panels, can be seen throughout the state and can generate up to a megawatt of electricity each. Development of these sites often requires large, vacant parcels which may also support natural habitats such as wetlands.
The development application process for these solar farms can be challenging for municipalities, especially those who act as the local government unit (LGU) for the Wetland Conservation Act (WCA). Developers must work collaboratively with LGUs to demonstrate a sequencing process that shows how their projects are avoiding, minimizing, and if necessary, replacing unavoidable wetland impacts. Under the WCA rule, the installation of posts and pilings from solar panels has traditionally not been considered a wetland impact if they do not significantly alter the wetland function and value. But, as the solar industry grows, LGUs have had questions about whether the installation of solar panels may lead to loss in wetland quality over time which would be a violation of WCA. A strong measure of wetland quality comes from the diversity of the plants within the wetland, factors like shading from panels and disturbances from construction may lead to conversion of the wetland vegetative community, and subsequently, the wetland quality. Loss of wetlands and wetland quality has overlapping effects on drinking water, lake and stream health, native wildlife, soil heath, and pollinators, all of which are important to our Minnesota ecosystems.
So why does this affect you? Many municipalities act as the LGU responsible for implementing WCA. LGUs, alongside other regulating agencies, have been struggling to make impact determinations for sites that install panels in wetlands because there is little data available that addresses the future outcomes of these natural areas. There is a growing need for baseline data about how the quality of wetland vegetation changes throughout the solar development process. If data were available, LGUs could use these as a basis for making determinations.
Having baseline data about wetland vegetative quality under solar panels is beneficial to both regulators and developers. Regulators will have a scientific basis for making wetland impact determinations within their jurisdiction and developers will see more consistency across municipalities during the permitting process. We may see that wetland quality improves under solar panels in certain circumstances through the planting of native vegetation upon completion of development. In other scenarios, wetland quality may decrease if the existing wetland was of higher quality prior to development.
WSB has started an exciting initiative to collect this baseline data at various solar sites in Minnesota. In 2019, environmental scientists at WSB surveyed wetland vegetation under existing or planned solar panels at four solar farms in varying stages of development. Additional data collection at these sites is planned for the summer of 2020. WSB is in the process of developing a Legislative-Citizen Commission on Minnesota Resources (LCCMR) grant application to expand this research in 2021 to more sites across the state and to include other metrics that may influence vegetation such as fixed-tilt or tracker panel types. Support of this research from municipalities will be important for the LCCMR application process and we encourage you to join us in the process through letters of support, in-kind hours, monetary support, or providing access to solar farms within your area. It is an exciting time in the renewable energy industry and WSB is committed to helping advance the clean energy market in a way that is sustainable to our Minnesota environment that we all cherish.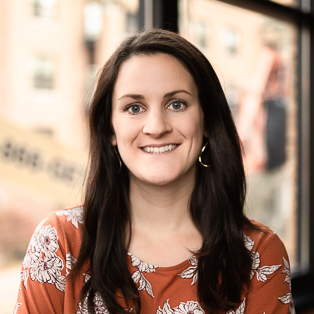 Roxy is an environmental scientist and certified wetland delineator. She has a master's degree in ecology and is a Certified Associate Ecologist. She has completed numerous wetland delineations and has experience with wetland monitoring, ecological restoration design, environmental site assessments, field research, biological surveys, ArcGIS mapping, and GPS Trimble.