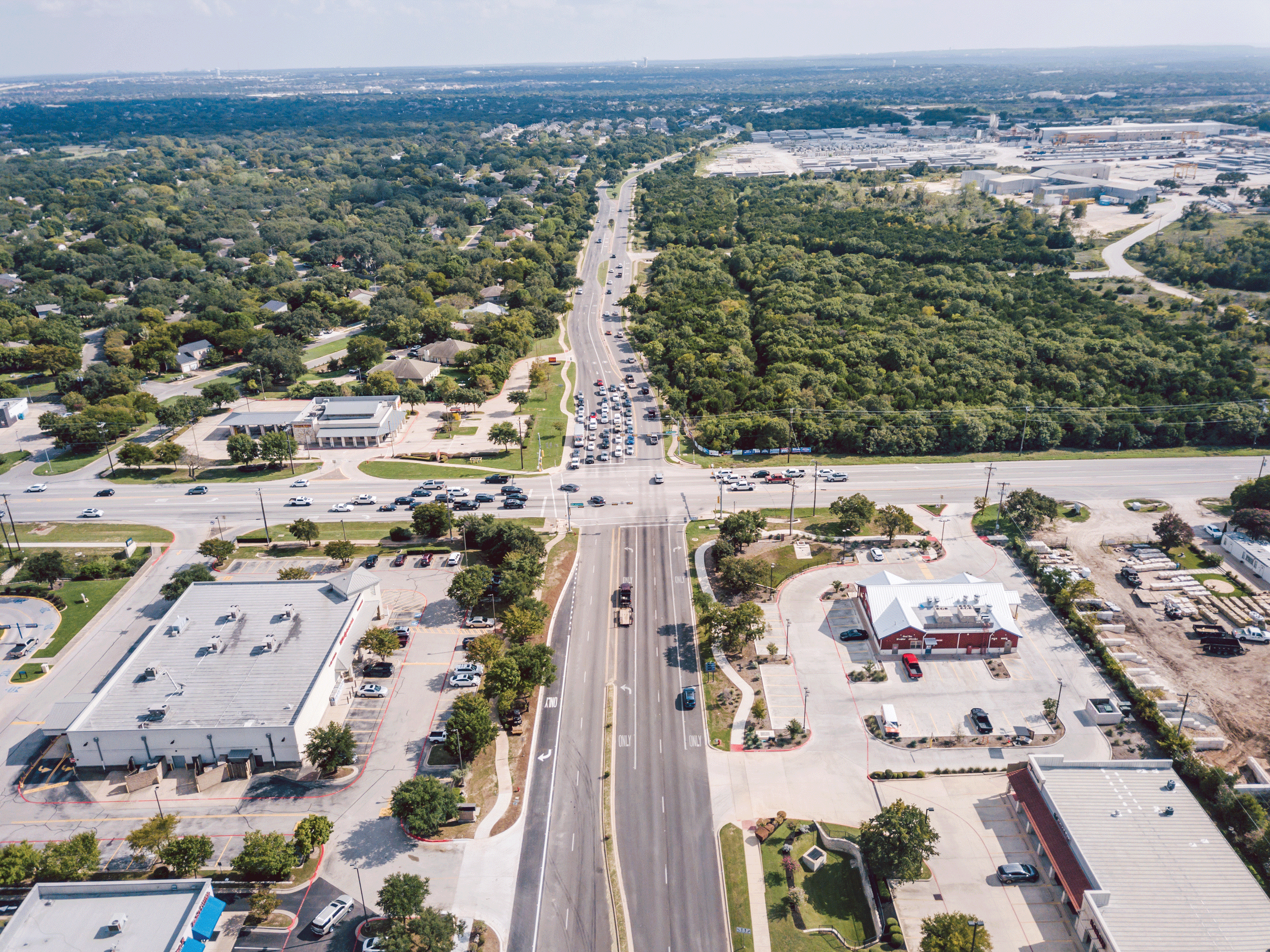 July 31, 2023
By Steve Lindsey, Director of Transportation Design, and Janna Rosenthal, Senior Transportation Planner
Central Texas' population is growing rapidly with several of Austin's suburbs ranking among the fastest growing cities in the country. Smaller and traditionally more rural communities and counties are seeing residents flock to their towns, driven by a variety of factors. Furthermore, businesses such as Samsung, Apple, and TESLA are heavily investing in the region, and large cities like Austin are continuing to grow.
As communities experience rapid growth, how can they update and adapt their transportation plans to minimize growing pains? How can planners continue to attract and maintain business investment and residents while ensuring that growth doesn't outpace infrastructure capacity?
WSB's Texas team is at the forefront of helping counties and communities create and execute comprehensive transportation plans that are flexible, nimble and take a long-term view of community growth and resident needs. Here are some lessons learned in Texas that apply to communities across the country experiencing rapid growth.
What happens when a transportation plan doesn't meet the needs of a community?
When cities and counties fail to adequately plan for and invest in transportation infrastructure, residents and businesses often experience negative repercussions. Insufficient transportation planning can lead to congestion, decreased mobility and accessibility, safety concerns, and can ultimately hamper further growth and investment in the community.
Community leaders must understand the relationship between transportation infrastructure and economic development and investment. Is there enough housing for workers? Are workers able to easily get to and from work without overly burdensome commutes? Are there public transportation options that meet the needs of residents and businesses? Plans must provide answers to these questions and factor in a variety of needs.
Transportation infrastructure is a major consideration for businesses who are looking to expand or relocate. Investors consider access to markets and local/regional transportation connectivity when deciding on the location of new ventures. When transportation plans fail to meet the needs of a community, they are less likely to attract and retain businesses, investment projects and industrial development. Transportation planning that supports growth means ensuring residents and visitors can travel the community freely, efficiently and safely.
How to craft a transportation plan that has a long-term vision.
Proactive transportation planning is essential to ensure that the community can support growth. Community leaders need to advance comprehensive transportation plans that have a broad, long-term vision for their community over the next several decades, while regularly reevaluating to see where changes need to be made and priorities may have shifted. As population growth and economic development accelerate, it is vital to evaluate the existing transportation infrastructure's capacity to handle the growing demand. Identifying potential bottlenecks, road networks operating beyond their capacity, and inadequate public transit systems can prompt the need for changes in long-term transportation plans.
Long range transportation plans can also help reduce potential future conflicts. Identifying the location of future roadway corridors and incorporating them into development plans can minimize the need for residential and/or commercial displacements. A prime example of preparing transportation projects for the future is the work done in Williamson County— one of the fastest growing counties in the country. In preparation for population and economic growth, new location routes that are identified in the county's Long Range Transportation Plan in undeveloped portions of the county are studied and designed. In doing so, the plan accommodates population expansion, allowing for continued growth and minimizing potential future conflicts.
At the end of the day, a plan should build a solid foundation for the future, and be flexible and nimble to accommodate emerging trends.
Understand the value of public engagement.
Not in my backyard! Communities are all too familiar with pushback from residents and local businesses when people feel community plans will negatively impact their home, neighborhood, business, or city. Lack of local connection and public input can worsen these issues when things like new roadways, zoning changes or other transportation investments are advanced. Proactive transportation planning allows for greater public engagement earlier in the process, helping reduce resident push-back in the long-term.
Furthermore, comprehensive planning can also foster better coordination between stakeholders and different areas of local government (like cities and counties), helping make processes run smoother and ensuring transportation visions are aligned and meet the needs of the region.
Plan for emerging technologies.
Booming populations aren't the only thing that transportation planners are looking at – they are also exploring how emerging technologies will impact their plans. The electrification of vehicles requires planning for a robust and accessible charging infrastructure with strategically located charging stations along major corridors and at key destinations. Furthermore, autonomous vehicles are also an emerging technology that may dominate our roadways in future decades. Planning for emerging technologies and putting the proper infrastructure in place now will put communities ahead of the curve and reduce conflicts in the long-term.
How WSB can help.
WSB's transportation team has meaningful expertise and can help your city, county or agency achieve its vision. Our experienced staff offers assistance in setting goals, creating and updating transportation plans, corridor planning and implementing transportation plans through roadway design and development.
Steve comes to WSB with over 22 years of experience in all phases of the transportation industry including schematic, environmental, GEC/program management, construction and plans, specification and estimates (PS&E). He has a history working with TxDOT divisions and districts around the state as well as municipal clients in central Texas. As director of transportation based out of Austin, Texas, Steve is helping grow WSB's transportation practice and solidify WSB as a go-to firm throughout the entire state of Texas.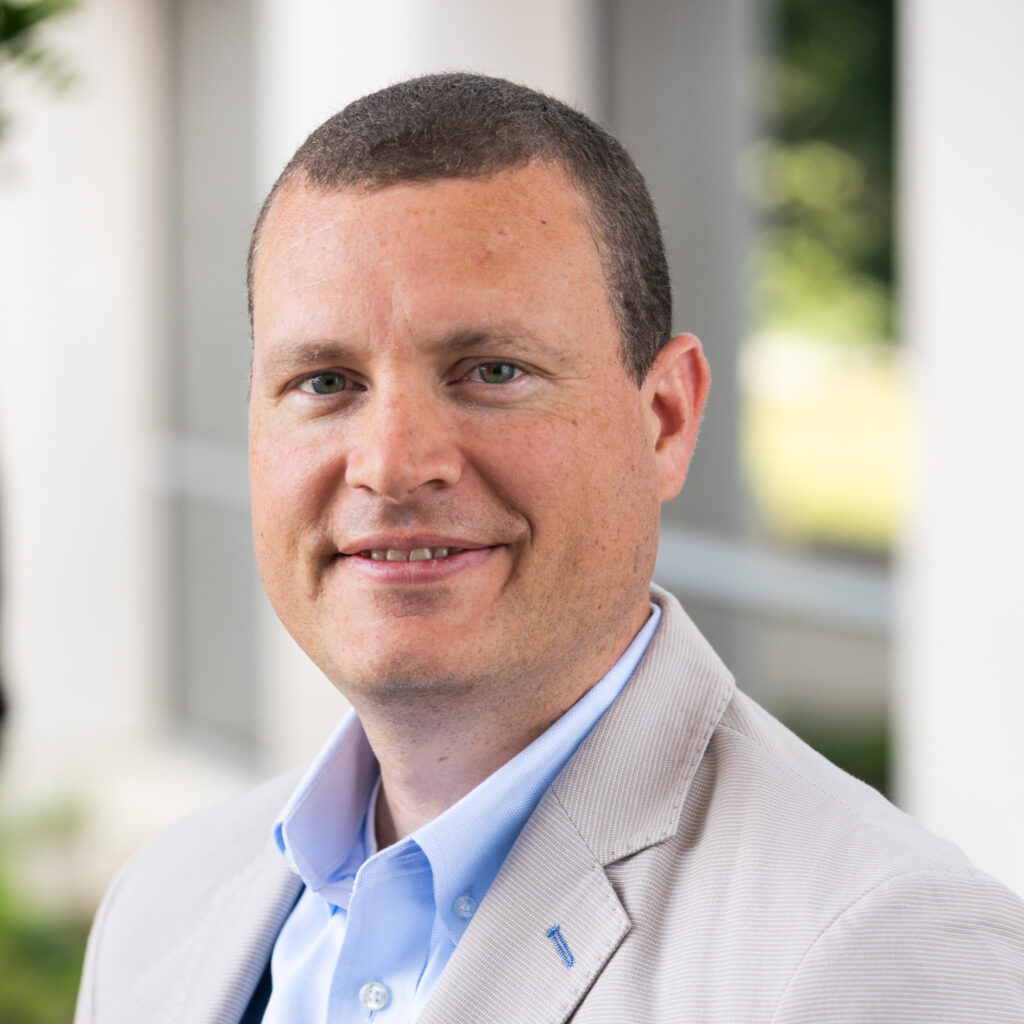 Janna has 10 years of experience as a transportation planner and is well-versed in the transportation consulting industry. She specializes in freight planning and corridor feasibility studies including developing goals and objectives, screening and evaluating projects, conditions and performance analysis, needs assessments, and stakeholder/public outreach. She routinely works in analyzing large data sets and presenting material in a context that is easily understood, and is trained in traffic noise analysis. She supports WSB through her large skill set and knowledge.