By Jody Martinson, VP of Transportation, WSB
Our Traffic Operations team recently developed a large-scale traffic simulation model for the Minnesota Department of Transportation (MnDOT). The current model is used to track vehicle congestion on interstate 94 (I-94), including the 15-mile stretch of highway between Minneapolis and St. Paul, commonly known as one of the most congested corridors in Minnesota.
The I-94 corridor generally supports a high volume of traffic during morning and evening commute times. Travel patterns on this corridor are complicated due to the roadway geometrics and vary with each commuting experience. Drivers risk getting stuck in several hours of traffic congestion depending on their travel window.
Beyond day-to-day commuting traffic, Minnesota roadways have a large amount of freight traffic to consider. WSB's simulations help to better understand the origin and destination of freight flows as well as help better identify bottlenecks for freight traffic. This is important as the freight industry is a vital component to the regional and state economy. When goods are free flowing, avoiding time consuming bottlenecks, the direct impact is noticeable, and Minnesota's economy becomes stronger.
The microsimulation tool uses geospatial, Federal Highway Association (FHWA), and other historical data to capture the speed and flow of highway traffic. State-of-the-art software allows us to monitor complex highway and arterial traffic conditions more efficiently while tracking the dynamic interactions between vehicles. Daily traffic congestion is tracked and recorded using heat mapping and other reporting tools. The interactive model depicts several modes of transportation operating during peak commuting hours. Collected data is analyzed for accuracy and applied to determine future transportation planning initiatives.
The true benefit of this technology is our ability to run a higher number of alternatives at a pace the industry has never experienced before. We can now study ten times the alternatives in under half the time it took only a year ago. It's a true game changer for our industry. And for our partners, they are reaching solutions sooner that are much more economical. In doing so, we're saving them valuable time and money. Ultimately, we're helping our clients ensure they are allocating their resources in the right places at the right time.
Moving forward, our goal is to continue to leverage the latest technology to identify operational deficiencies more quickly for our partners and help to develop future alternatives that support a more reliable commute.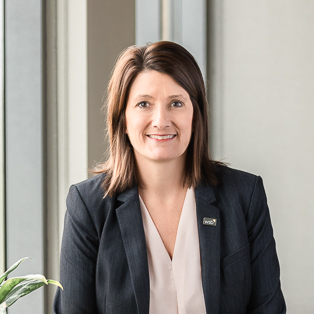 As Vice President of Transportation, Jody oversees the management and operations of the WSB Transportation group. Jody is the former Assistant Commissioner of the Minnesota Department of Transportation (MnDOT) Operations Division and has over 25 years of experience in the delivery of major transportation projects, programs and management of existing infrastructure.
[email protected] | 612.214.7787
Learn more about WSB's Transportation Planning services and related projects.