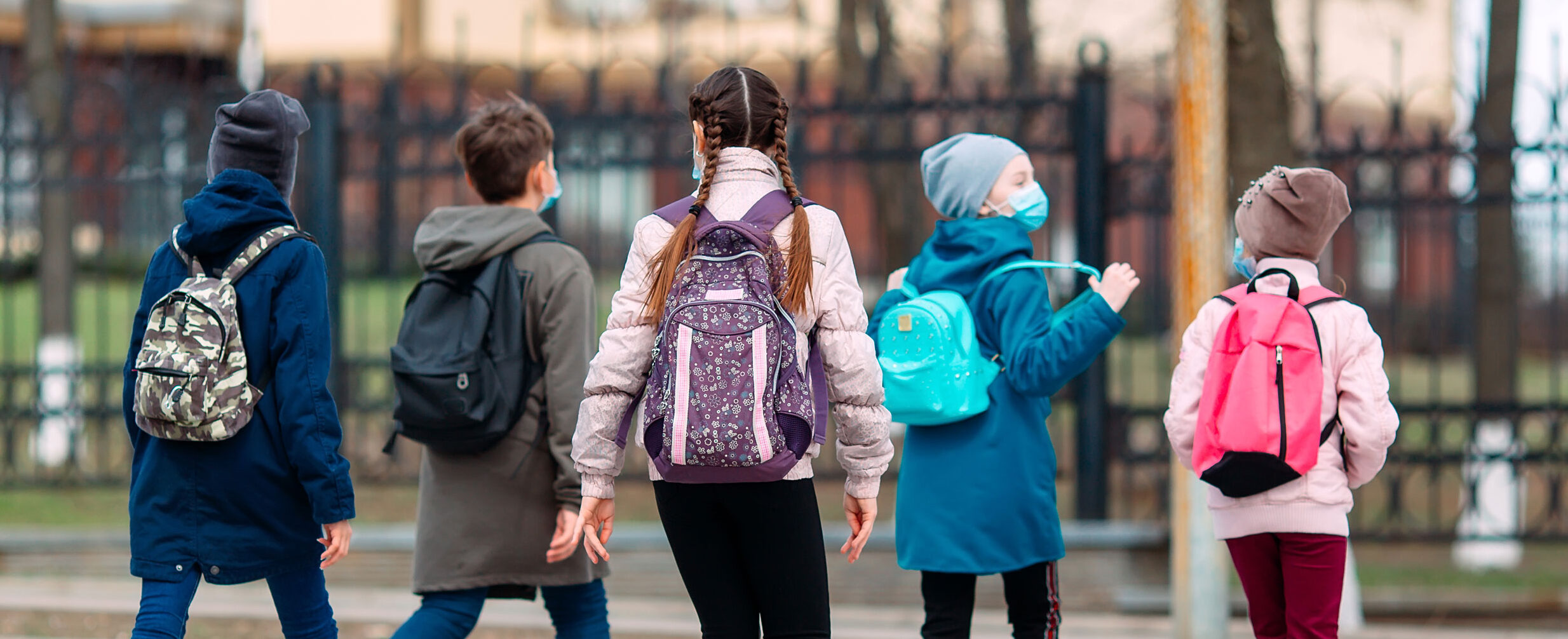 By Alyson Fauske, Sr. Project Manager, WSB
COVID-19 has changed the way we do so many things in life and our children returning to school will be no exception. The school districts have designed five different scenarios to chose from for teaching our children in the 2020-2021 school year, based on the number of reported local COVID cases. Proposed options include full-time, in-person learning and hybrid learning, which have students attending in-person class two days a week. There will be challenges around getting students to school safely and efficiently. Here are five ways to help you facilitate the return of students.
Vehicle traffic to schools will likely increase due to physical distancing requirements limiting bus capacities and parents may elect to drive their student to minimize the student's physical interaction with others. Estimate how many additional vehicles will be dropping-off/picking-up and what streets they will likely travel. Communicate with your municipality if you believe any of the nearby streets may experience increased congestion.
Shuttle busses can be used to reduce the vehicle traffic to the school by providing shorter, more frequent trips, between the school and a nearby facility. Large commercial sites, office buildings, or parks may be good candidates for a shuttle site; be sure to check with the property owner first.  Many counties have property information mapping available on their website that can be used to determine who owns the property.
Encourage alternative modes of transportation to the school such as walking, biking, or other non-motorized methods. An added benefit is a little exercise and fresh air.
Multi-modal transportation is an option for students that live too far from the school to walk or bike the entire way. Parents can drive to a nearby park or place of business and the remainder of the trip to school can be on foot, bike, scooter, or other non-motorized method.
Site circulation through the parking lot should be evaluated to determine if there is enough space for vehicles to line up for the student drop-off/pick-up location. If the need for on-site parking is reduced, consider using traffic cones and signage to mark space for additional lanes during vehicle queuing. Identify locations where students who walk or bike may encounter vehicle traffic once they are on campus and develop a plan to get them through the area as safely as possible. Ideas include using traffic cones to designate a pedestrian lane or having a staff member in a safety vest assist students into the school.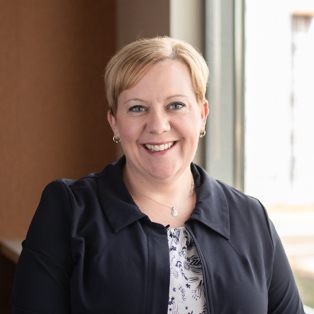 Alyson is a Senior Project Manager in WSB's Municipal Group and the City Engineer for the City of Minnetrista. With 20 years of engineering experience in the municipal industry, Alyson Fauske has built her career providing municipal engineering services throughout the Twin Cities.
[email protected] | 763.512.5244