By Ron Bray, Vice President, WSB
Much like our economy, our industry has its ups and downs. These are challenging times that no one would have imagined. No industry is immune to economic disruptors, but our collective commitment to bringing stability back to infrastructure project delivery is our differentiator. We can't predict the future, but we've adapted to our circumstances. We have project delivery options to fit specific timelines and needs. Delivering projects faster and getting projects on the shelf for a possible stimulus package will put you in a competitive position to benefit your constituents. Now might be the time to consider Alternative Delivery solutions for your Cooperative Local and Trunk Highway projects. Design-Build projects can advance much quicker than standard Design-Bid-Build projects. Now is the time to chat about this and other funding or project delivery opportunities.

Earlier this month, my good friend and colleague Dave Enblom explored challenges our County Engineers are facing as we navigate the fallout of COVID-19. It's important for us to think about these challenges and find solutions that bring some stability to our industry.
Making government guidelines work for you
Consider which guidelines are affecting your operations and start implementing new procedures. Legislation or policy change may be needed to make projects work, especially streamlining the environmental permits and process. Determine the skills you need and your goals. Find ways to accomplish these goals and reorganize or reassign teams if necessary. Do you need a bigger team, but can't make a full-time hire? Consider augmenting your staff with a part-time consultant. We can help with project management or any other areas that are understaffed. Use emerging technology to create efficiencies.
Stay connected to your teams and the public
Technology to keep public discussion moving forward is critical, it needs to be customized depending on the area of concern and whether it is a large-scale effort or one-on-one with a project stakeholder. Maintaining a healthy public conversation is vital to securing permits and gaining agency approvals. We're seeing how team meetings can be done virtually, and face-to-face conversations can and should still occur. Use video conferencing solutions to check-in. Continue public engagement efforts to help guide decision making and move projects forward through visualizations, immersive 3D, virtual reality and augmented reality solutions. WSB's IT and Technology staff have the expertise to assist you.
Stretch your stimulus dollars
Following past crises, significant dollars were allocated to major, high-priced infrastructure projects. Find ways to tighten project timelines by exploring efficiencies using technology. Consider using advanced data collection or reality capture tools to create reality meshes that work in Autodesk, MicroStation, and GIS. Asset management is being changed through AI systems and efficient collection of data.
Keep moving forward
We know it is going to take a team approach to move projects forward if there is a stimulus package. I have always loved how close the County Engineer's Association is and how you work together as one voice. This is the time where our collective support of each other will allow each of our organizations to move faster and better together.

As we continue to work through COVID-19, show compassion to your colleagues and empathy for the challenges they're facing. Sometimes you'll act as a resource and other times you'll need help. It's in our best interest to work together.

After every economic disruption or crisis, I look for the silver lining. Following the Great Recession, there was more awareness of the importance of infrastructure in our economy, and the need to proactively manage, prioritize, and invest in it. Now and in the near future, we have an opportunity as an industry to show that a combination of emerging technology and expertise will be the future of infrastructure development. We are proud to be your colleagues and we value our continued partnership to accomplish your goals and community needs. Please don't hesitate to reach out if we can help in any way.

Be safe, stay healthy, and we will see you soon!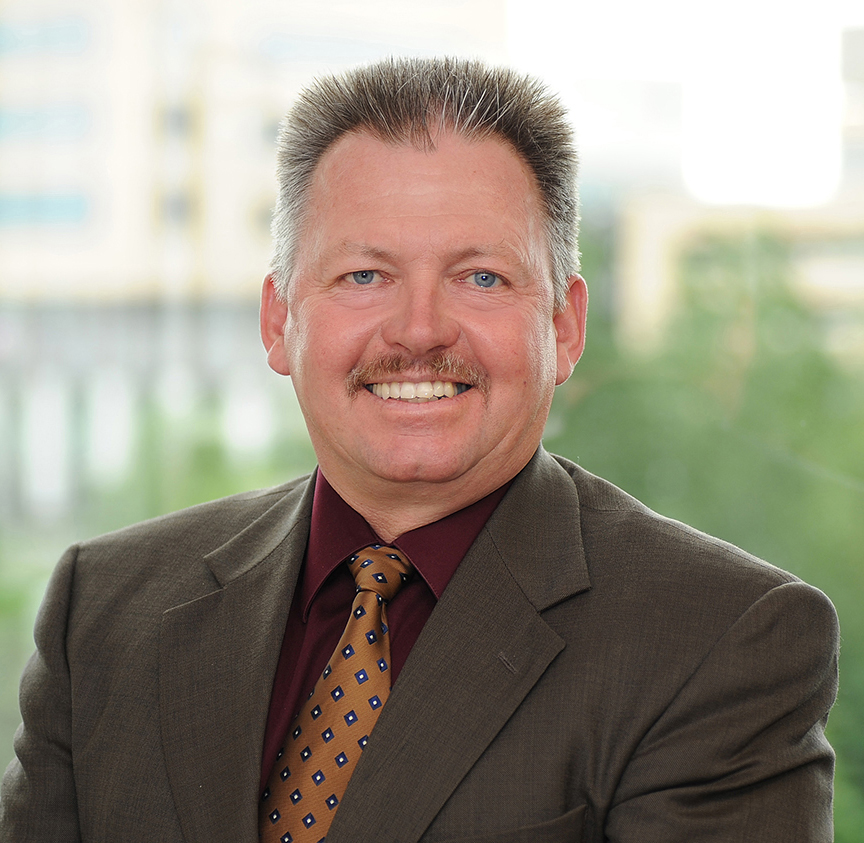 Ron has been a Vice President and Principal in transportation and construction services for over 37 years. He's experienced with roadways and bridges, planning, traffic analysis, geometric layout, design of roadways and bridges, and constructions services.
[email protected] | 763.287.7177