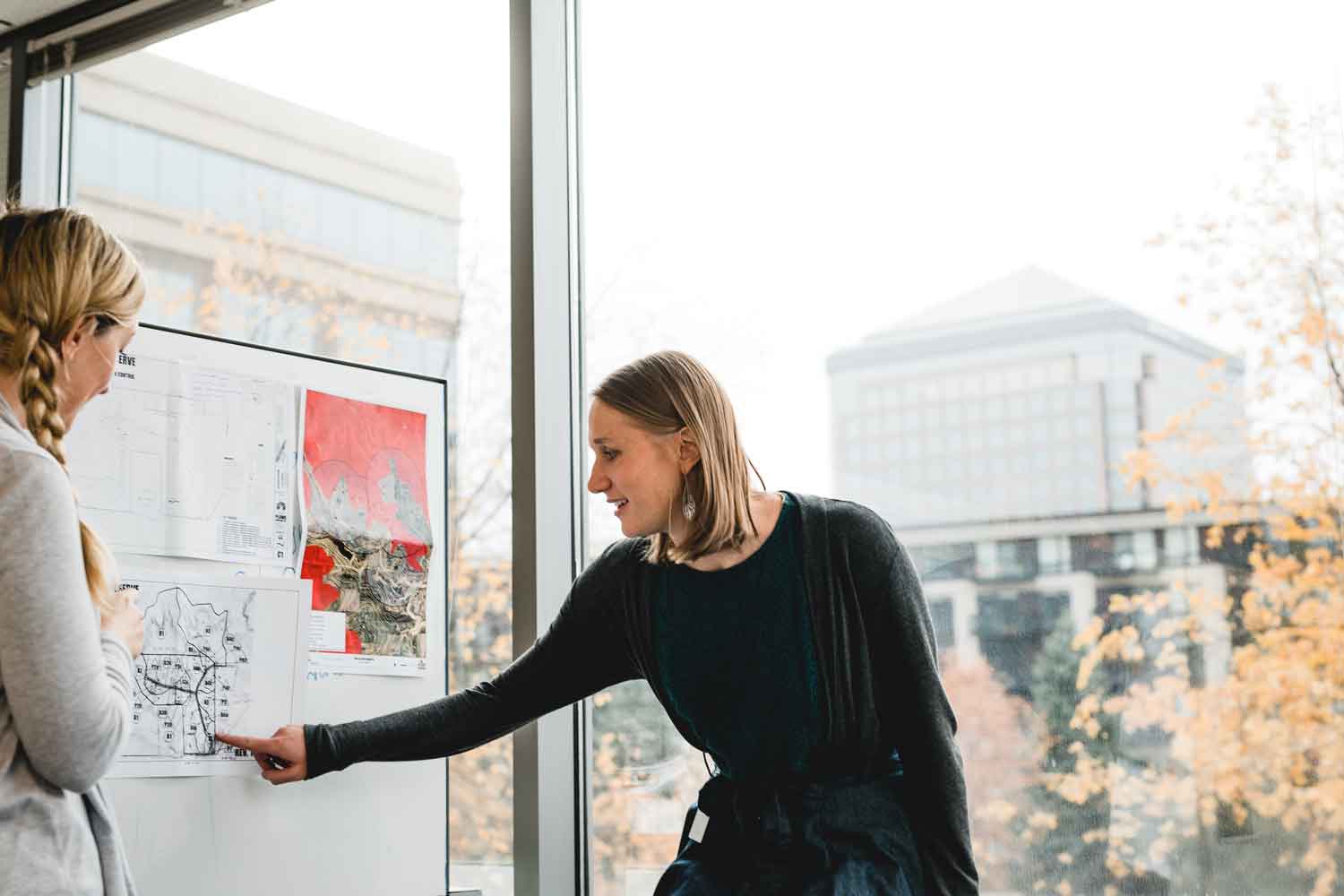 By Shibani Bisson, Sr. Project Manager, WSB
In honor of International Women's Day Shibani Bisson, Associate and Senior Project Manager on WSB's municipal team, reflects on her experience working towards a more inclusive AEC Industry through the Zweig Group's ElevateHER program.
The AEC industry statistically lacks females, but we are fortunate that WSB goes beyond "checking the box" when it comes to creating programs and initiatives to promote diversity in the industry.
Over the past year, I became more committed to elevating women within the AEC Industry. In 2020, I was honored to be selected for the Zweig Group's inaugural ElevateHER cohort group. The cohort group included 26 women and men across the country working together to address recruitment and retention of women working in the AEC Industry.
What drew me to apply to this program was a staggering statistic identified in a recent Zweig survey of AEC firms – that 100% of women surveyed considered leaving the AEC industry. This stat, along with other staggering statistics about the number of females entering the industry and then leaving, helped form the foundation for ElevateHER. Jamie Claire Kiser, Principal of Zweig Group and creator of ElevateHER said, "The goal is not to check the box but make a cultural change that changes the shape, color and outline of the "boxes" themselves with a sweeping paradigm shift in how we understand the potential of our teams."
My cohort group's initial goal was to address and mitigate biases and stomp stereotypes in the industry. This was a big issue to tackle. During our ElevateHER kickoff meeting, I kept thinking back to how I felt being an engineer in this industry, the stories I heard from the cohort and how at times, we felt like we did not belong. These thoughts eventually spurred what would later be our #SheBelongsHere campaign to reinforce that women belong in the AEC industry.
Our research identified that because of established traditional female roles, society often does not associate or expect women to be engineers, hold positions in construction or leadership. It's not necessarily that our employers, co-workers or clients make us feel that way, but it's the unconscious bias and expectations of the traditional female role. These biases and stereotypes are improving, and we are making progress with diversity initiatives in the industry, but the statistics of the number of women entering the AEC industry is still not improving and we wanted to better understand why.
From our research, there is a leaky pipeline in the industry where girls interested in STEM are passively falling out of STEM because of biases and self-image. Confidence levels in girls typically starts dropping at the 4th grade level. We knew this was a narrative that needed to change and there were actions we could take to help open the world of STEM to girls and women. One other finding from our research was that if females persisted in STEM at the same rate as males starting in Calculus I, the number of women entering the STEM workforce would increase by 75%.
To provide the most impact, we needed to start changing that visual with school aged girls and boys. Our message was, "We need to see it to be it!" We developed two campaign messages, #SheBelongsHere and #GirlsCanBuildTheWorld, that illustrate to girls that someone who looks just like them belongs in AEC careers to help shift the narrative. The materials created included two YouTube videos and educational materials for students.
Although there is still a lot of work to do, it feels good to take action and to support women within the AEC industry and our future female engineers. The ElevateHER experience was and continues to empower me and was the highlight of my 2020! I'm thankful that WSB was supportive of my involvement with ElevateHER and of this initiative. Our commitment to diversity and inclusion at WSB is something I'm proud to be part of.
Learn more about the output of 2020's ElevateHER cohort here.
Shibani has over 20 years of experience as a municipal engineer for several communities. As a City Engineer, Shibani's role is to oversee project delivery, provide quality assurance and quality control reviews and be a liaison between the City Council, City staff and the WSB project team. Her experience working in the public sector makes her particularly well-equipped to provide project management, quality control and a liaison to City Councils for municipal improvement projects with impacts to local infrastructure.
[email protected] | 763.287.7162