On October 5, 2020, WSB will celebrate our 25th year in business. Since 1995, we've added new service areas, expanded our reach and served our communities. Throughout our tenure, our dedicated staff has been a constant.
In honor of our 25th year, we'll be highlighting 25 stories of the people behind the projects.
Story 9 of 25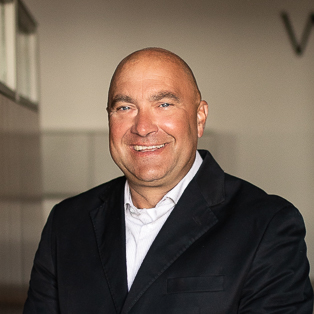 Bryon Amo, Sr Engineering Specialist | Joined WSB in 1996
What has been the most memorable moment in your career at WSB?
I often think back to our second summer as a company. There were not many of us and we had a lot of projects going on. I remember an average day consisted of covering construction projects in St. Cloud, Monticello, Laketown, Richfield, Inver Grove Heights and Rosemount. All this work throughout the state, with three Project Managers! We've grown so much since then – in staff, geography and technology.
What is one thing you want to tell the future leaders of WSB?
WSB is about innovation and technology – it always should be, but please do not forget that our foundation is built on the relationships that we develop and maintain. We are a people company and that is what makes WSB special.
What about your work gives you energy?
Every day, I am able to solve problems and approach new challenges. I enjoy keeping our projects running smoothly. Very seldom are any two days alike, and I thrive on that.
How has WSB supported your career goals?
I have been given many opportunities to work on projects and have been placed into roles that have really challenged me. I am very grateful for the trust that our leadership has in me to represent WSB on large, sometimes difficult and remote projects. 
Why do our clients continue to work with us?
I think our clients continue to work with us because we genuinely care and we have since the beginning. We care about our clients, our projects and the communities we live and work in.