Capture and update your street level imagery: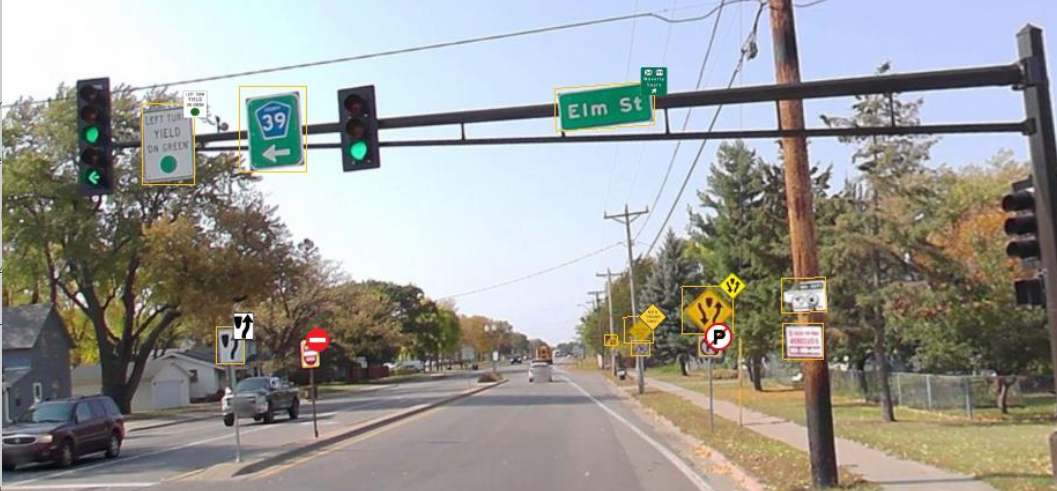 Google imagery is often missing or out-of-date. Using a 360º-degree camera, WSB can drive any street or alley within a community to generate current photos, then upload them directly to Google Maps SteetView. This advanced photographic method can also be used to capture imagery for areas other than paved roadways like gravel roads, bike paths, walking trails, and even rivers. All of the gathered photos integrate seamlessly with WSB's web mapping application, Datafi.
Detect, Capture, and Map your Assets: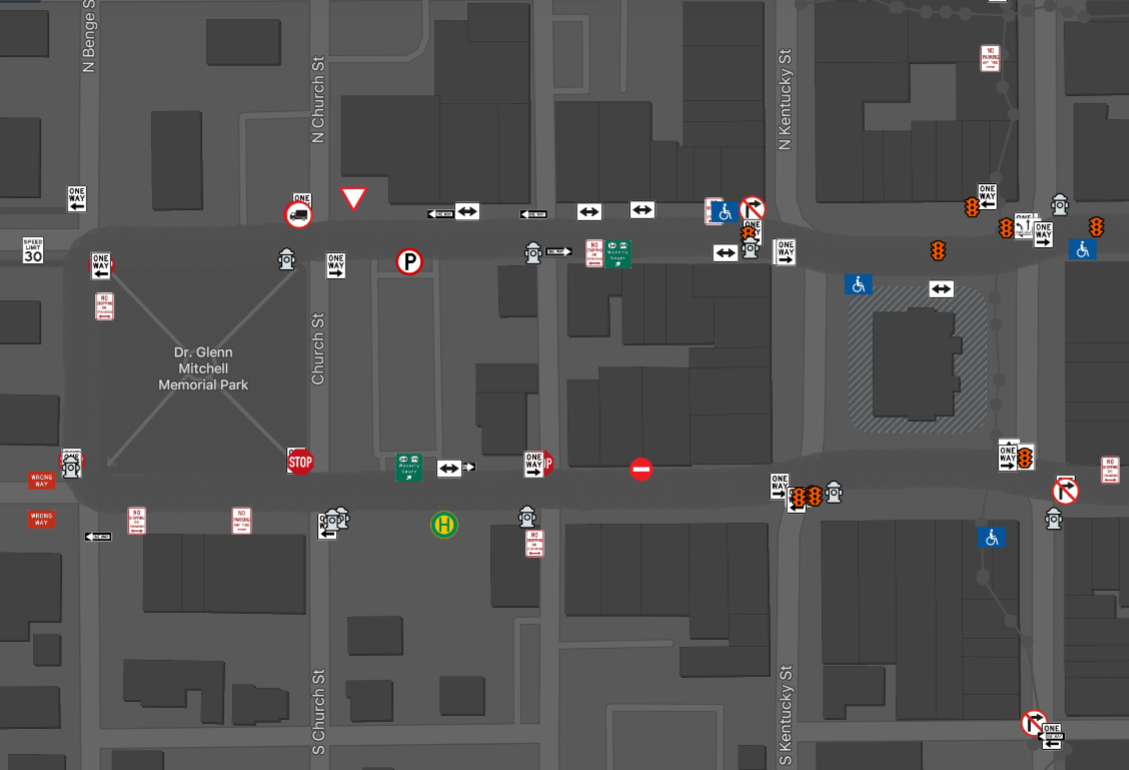 Beyond simply documenting roads, WSB 360º can be used to capture, map, and classify your roadside assets like hydrants, signs, power poles, streetlights, and mailboxes. The camera can pick up and classify linear objects like pedestrian crossing, guardrails, and curbs. The images are passed through an AI system that recognizes the differences between a stop sign and yield sign allowing it to properly assign them the correct information including MUTCD Code. This data is accurate to within 1-meter and can then be used within an existing GIS or Asset Management System.
The benefits:
Provides up-to-date visual documentation that is easily accessible.
Visually captures every phase of a project, mitigating possible risks.
Imagery supports public engagement activities with little investment.
Capture off road trails and rivers to identify and document flooding, erosion, and other areas needing maintenance.
Public works staff can view a location right from their desktop to address resident questions, saving the time needed for a site visit.
To date, WSB's imagery has been accessed by the public nearly 7 million times.
Using AI technology to reduce the cost of data collection:
Delivers Data to GIS and Asset Management Systems from a camera-based system
Captures reality, creates visual documentation
Easily keep asset inventory up to date
Safe and efficient
Collect assets at highway speeds
Street View
Click on the following link to view footage we filmed, edited and loaded to Google for the city of North Branch.
Google Streetview of North Branch
360 Floorplan View
Using WSB 360° technology, we can document the inside of a building allowing you to virtually tour it. Using your mouse, you can click on the images to move throughout the building and zoom in or out of the floorplan.
River View
Trail View
Learn more about our WSB360. The webinar below walks through what it is, how it works and how it can help you.