By DJ Sosa, Sr Project Manager, WSB
When winter storms sweep across the nation, dangerous road conditions can cause crashes, pileups, and leave commuters stranded for hours on end. How can road design play a role in making roads safer in the winter?
When roads are designed, many elements, such as drainage and flooding, are considered. Unfortunately, snowdrift prevention is often overlooked until after these disasters occur. What's more, even long after snowstorms are over, snow can get blown back onto the roadway, requiring agencies to plow or push back the snow to clear the roadway. Significant snow accumulation, particularly on a "heavy" snow winter season, drives up maintenance cost for these agencies. Snow drift problems typically occurs on long, flat, rural stretches of highway. To create a snowdrift prevention plan, designers start by analyzing the terrain on both sides of the road. Determining how and where the snow is being picked up and drifted back onto the roadway is important in choosing which solution best suits the road.
Using that analysis, the following three options should be considered for minimizing snowdrifts and avoiding dangerous pileups:
Option 1: Wider Ditches
If there is adequate space, the best option is to have a wide ditch next to the roadway to create a "bowl" effect. These are ditches that serve as another area to capture the snow. Since roads are typically higher than the ditches, it blocks the wind and prevents snow from blowing back onto the roadway. This option requires a lot of room and typically involves additional right of way. If feasible, it is the top choice due to cost and maintenance.
Option 2: Living Snow Fence
A living snow fence consists of trees, shrubs, or hay bales along the roadway. Farmers can work with their local department of transportation to line the road with hay bales, providing a cost-effective solution to block the wind from stirring up snow from the fields and on the roadways.
Option 3: Structural Snow Fence
This option looks like a robust version of a vinyl fence used for backyards that acts as a direct wind block. These fences often require coordination with property owners because they typically are on private property and outside of public right of ways.
These above three tactics can work for many roadways, but too often they are built reactively and only after a number of crashes, pileups, and other dangers already occurred. All options require room, more often, outside of public right of way. This requires transparent and consistent coordination with nearby residents. Discussions of the benefits for each tactic is key for the residents to allow any mitigation measures in the property. Because many Midwest states see snow for one-third to one-half of the year, agencies must be more proactive, many are now incorporating these tactics into their original planning and design. The Minnesota Department of Transportation, for example, is currently working on major interstate highways in rural locations and are including analysis of the corridor as part of the project. They have a whole department dedicated to working on snowdrift prevention.
Driver safety in winter is important and proper snowdrift prevention design can go a long way to saving lives, preventing crashes, and making roads safer for all of us. WSB's transportation team can help advise on ways to make roads safer all year round.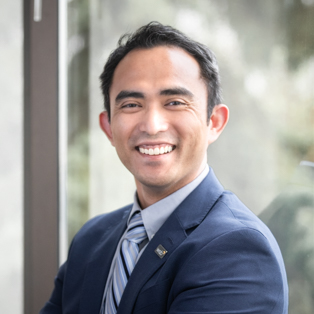 DJ has been a quality manager and a senior project manager in transportation, both in preliminary and final design, for over 15 years. Prior to joining WSB, DJ was a design engineer and project manager for the Minnesota Department of Transportation (MnDOT) and has managed or been part of a wide range of design-bid-build transportation projects.
[email protected] | 763.762.2817