Rackley will focus on strengthening business development and project management in the Austin metro and throughout the state of Texas.
July 25, 2023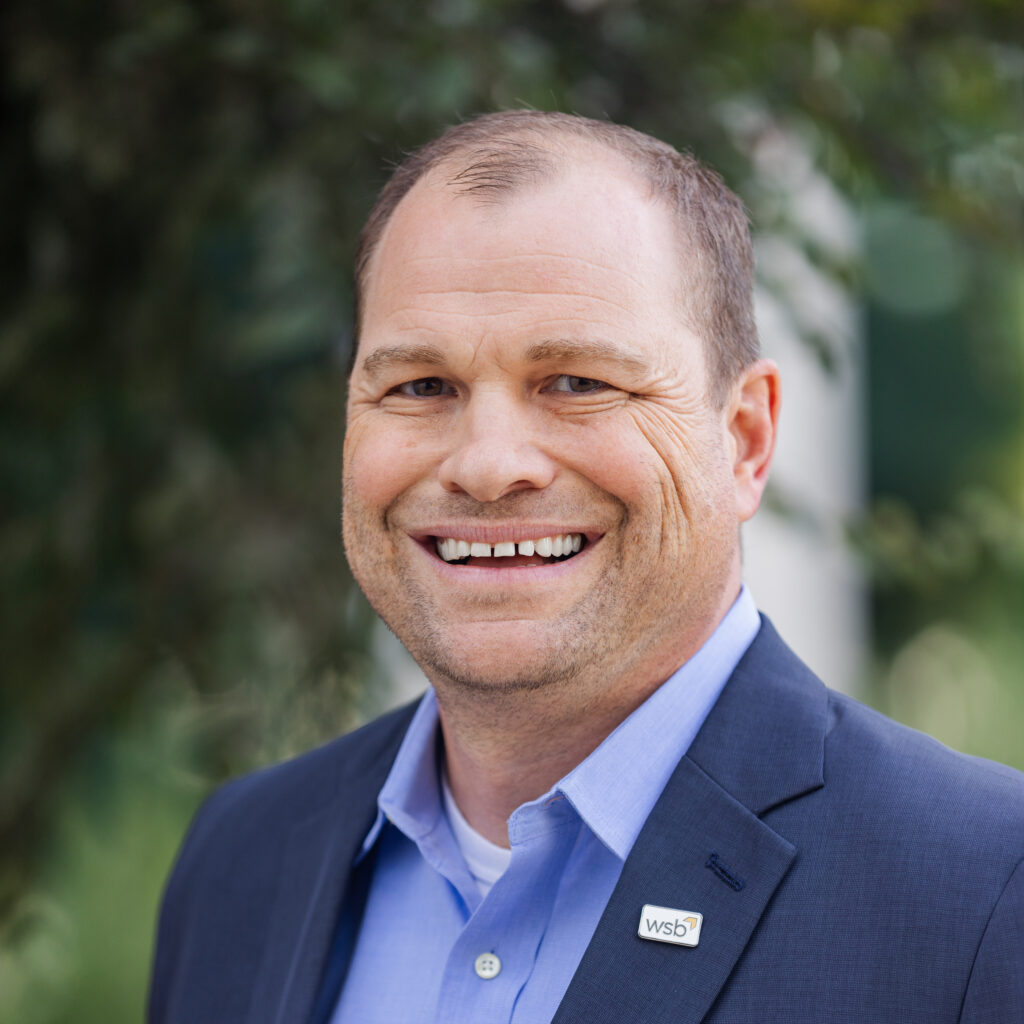 Austin, Texas, – Design and consulting firm WSB announced today that Jerel Rackley has joined the organization as director of transportation design. Rackley will be based in the firm's Round Rock office. Here, Rackley will support the firm while focusing on business development and leading project management for projects throughout the state of Texas.
The strategic hiring of Rackley shows the firm's continued investment in the state of Texas and will help WSB foster current and future client relationships. The addition of Rackley to WSB's leadership will grow an even stronger presence in the state— allowing the firm to support communities with their infrastructure needs. Rackley is an asset to the firm because of his background in both rural and urban roadway design and his strong bonds with Texas clients.
"Texas transportation has so many markets, and we are looking forward to Jerel's knowledge and connections to bring WSB into a new space— both geographically as well as different types of projects," said Rob Bailey, president of transportation in Texas. "We look for talented engineers and strong communicators, but it can be difficult to find both qualities in one person. Jerel is the rare combination of being exceptional at both, and I know he will bring a positive impact to our business."
Rackley has over 21 years of experience as a roadway design engineer in Texas, specifically in the Austin metro. Some of his recent and most notable projects include the $650 million Oak Hill Parkway project, as well as the I-35 Capital Express South project. Additionally, he has close ties with the Austin District of the Texas Department of Transportation (TxDOT).
"I was drawn to WSB because of the people and their philosophy," said Rackley. "WSB focuses on innovation and advanced project delivery to best serve clients. We look beyond the horizon and prepare for the future. I admire this about WSB and look forward to supporting the firm and our clients."
WSB first established an office in Texas in 2017. The firm has since expanded to five offices throughout the state. The Round Rock office is the most recent office expansion, opening in June of 2023.