An ounce of prevention is worth a pound of cure.
By Tony Havranek, Director of Fisheries, WSB
Investment today in ecological restoration will go a long way to improving resiliency and preserving the quality of our water, natural habitats and communities, and the federal infrastructure bill opened an unprecedented amount of dollars for ecological restoration projects. This funding is a game changer, especially for communities who are advancing needed projects but faced funding barriers.
How can communities tap into this new funding for ecological restoration? Here are a few ideas.
Exploring Projects and Opportunities
There are two basic pools that ecological restoration projects fall into as communities explore infrastructure funding for their projects. The first is a project that may have been in the works or shelved due to the large scope and/or lack of funding. The other is a project that may be unique or did not fit into a traditional grant funding but can help innovate ecological restoration and deliver meaningful results. Especially for emerging issues and advancing new, innovative ways to tackle problems, federal infrastructure funding could help advance those types of projects.
Communities should think through priority projects that deliver results and help meet their goals.
Data, Data, & More Data
No community will receive funding without data that clearly lays out the depth of a problem and how to address it.
For example, a community may notice and share anecdotally that a prairie landscape is seeing fewer songbirds than in years past, but that's not enough for a grant. A bird survey and vegetation assessment are necessary to gather data and lay out measurable goals.
Communities need data to drive smart objectives. Developing a methodology, data sets, and clear goals, a community can craft a project that measures progress over time whether a forest, lake, wetland, or prairie ecological restoration project.
Realize Community Value
Ecological restoration can become bigger and more expensive to fix the longer an issue is ignored. Plus, communities lose the value of space, or don't realize the full benefits of a healthy natural community, if it is not properly cared for.
Communicating the value to not only the landscape and inhabiting wildlife, but the greater community and its residents can help build momentum for your project.
How WSB Can Help
Sometimes it's difficult to know where to start. WSB helps clients throughout the process, whether it's building the tools to gather needed data, providing a link between funding sources and project proposals, navigating and addressing community stakeholder engagement, or creating and designing project ideas to address an identified issue.
At the end of the day, the funding passed in the federal infrastructure bill is changing the game and we have a meaningful opportunity to stem the tide of ecological degradation and make big investments in our communities.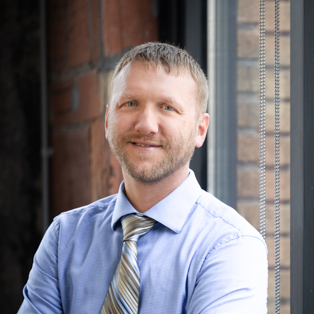 Tony Havranek has nearly 20 years of experience in the natural resources field. Prior to his time at WSB, Tony helped develop federal policies with the U.S. Fish and Wildlife Service and worked with tribal communities throughout the Midwest on their natural resources needs. He is recognized throughout the industry for his forestry, water quality, fisheries, aquatic and terrestrial vegetation, wetlands and wildlife expertise.
[email protected] | 651.286.8473