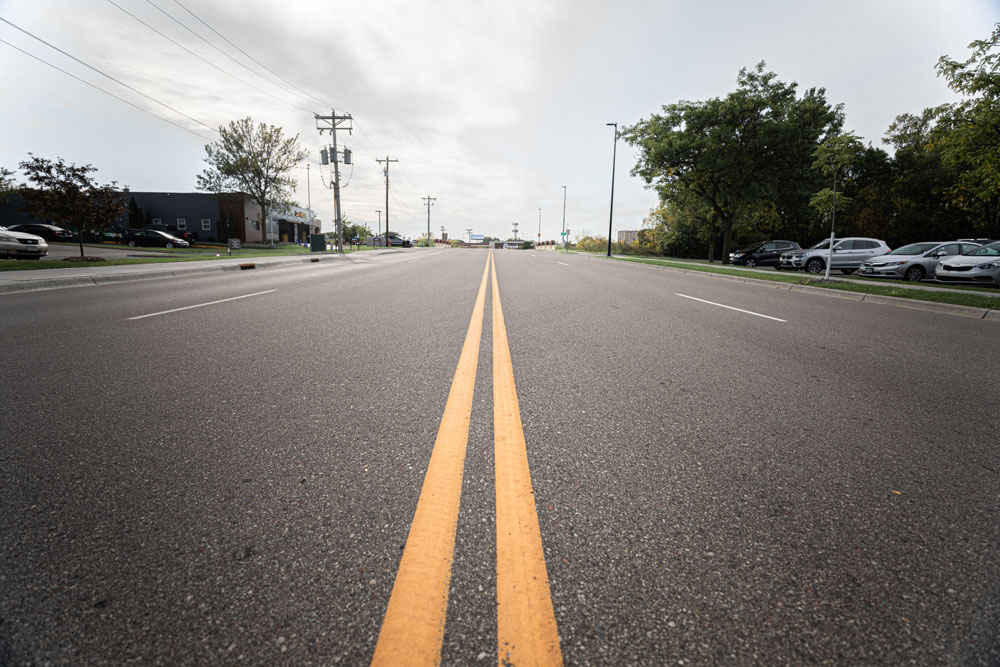 September 18, 2023
By Mary Gute, Sr Transportation Planner, WSB
Transportation grants are crucial to funding local city and county transportation-related projects. What can local governments do to stand out, score well and ensure they receive funding for their priority projects? Here is more information on the transportation grants and how to qualify.
The Minnesota Department of Transportation (MnDOT) Local Road Improvement Program
MnDOT's 2023 Local Road Improvement Program solicitation is designated for projects that will be constructed between 2024-2026. A total of $103 million is available during this round of funding. The maximum dollar amount that can be awarded is $1.5 million per project. Applications are due December 8, 2023, and award announcements are expected March 29, 2024. There is no match required for these funds.
What projects qualify?
Each project must fit within one of three buckets that correlate to these MnDOT accounts: trunk highway corridor, routes of regional significance or rural road safety.
Trunk highway corridor projects must be on county, local, or township roads that are impacted by MnDOT trunk highway improvements.
Projects in the routes of regional significance bucket are for roads classified as A-minor collector roads or higher. LRIP funds can be used for road construction, reconstruction or reconditioning projects. This fund is also intended to fund projects that would have regional significance, could help reduce congestion or spur economic development along corridors.
Roads not classified as an A-minor collector or higher can also qualify for these funds by meeting a portion of the below criteria:

Classified as a farm to market route
Providing capacity or congestion relief to a parallel truck highway system or county road
Included in an economic development plan

Included as part of a 10-ton route or network
Connect to a tourist destination
Connect to the regional transportation system, trunk highway or county road
How can your locality increase its chances of receiving this funding?
If your project fits into one of these three buckets, how can you ensure your project receives funding?
MnDOT looks at eligibility, operations and safety, regional significance, support by relevant local governments including availability of other funding sources, lack of controversy, expected useful life of at least a decade and high impact. Projects will be weighted on a variety of factors including 25 percent for project readiness and 5 percent for complete streets consideration which focuses on safety and accessibility.
Furthermore, projects that stand out have a large positive impact on the community and are ready to begin construction. That means ensuring all planning documents are up to date and demonstrate how the project will contribute to the local economy, region and/or residents.
For communities with less than five thousand residents, it's also important to secure a resolution of support from the local county before applying for the grant.
Finally, early coordination with MnDOT district staff, including the District State Aid Engineer and the District State Aid Assistant can be helpful to vetting potential projects and establishing projects to submit through the LRIP and other competitive funding programs.
Metropolitan Council Regional Solicitation Grants
The Metropolitan Council Regional Solicitation Grants distribute federal funding for a wide range of transportation improvements, including roadways and bicycle/pedestrian projects. While the start date this program has not yet been announced, this is the perfect time to plan ahead and prepare. It is also the time to ensure communities can secure the 20 percent required match.
What can I do to prepare before this program opens up?
Communities can determine if their projects qualify for the Regional Solicitation program and how competitive their project will be well in advance of the program opening up. This includes determining the application type that needs to be submitted and if the project is in alignment with the programs prioritizing criteria, which includes role in the transportation system and economy, equity, infrastructure condition, safety, project readiness and community engagement. These cross-cutting areas of emphasis are great opportunities for communities to augment their sustainability and resiliency efforts.
How can you increase your chances of receiving this funding?
Funding for eligible projects is very competitive so making sure your project stands out is critical. To increase the chances of receiving Regional Solicitation funding, projects should align with the Council's planning documents. Projects that improve accessibility for low income or traditionally disadvantaged communities will also score better, like projects that focus on environmental justice (EJ) communities. To find out more, visit the state's EJ mapping tool and other resources at Environmental justice | Minnesota Pollution Control Agency (state.mn.us).
Collaboration and partnership are also key to setting a project apart. All jurisdictions involved should be supportive of the project and working with partners now across levels of government will demonstrate project readiness. Moreover, being able to demonstrate stakeholder engagement like public meetings or resident input specific to the proposed project can also elevate your project to the top among applicants.
It is notable that for the 2024 cycle, the Met Council has increased the weight placed on addressing fatalities on the transportation system, making this the highest valued criterion for many application categories.
How WSB Can Help
These grants provide amazing opportunities to help fund critical transportation projects. WSB's experienced team knows how to make projects stand out and increase your chances of receiving funding.
Contact us for guidance on everything from project competitiveness to assisting with transportation grant applications.
Mary has 20 years of progressively complex transportation planning and project management experience, gained from working on a variety of transportation projects for modes including roads/bridge, transit, and trails. Several these projects have included environmental documentation considerations – either pre-NEPA, or through NEPA and/or MEPA processes.
[email protected] | 612.741.7055