Meghan Litsey, Director of Environmental Compliance, WSB
Minnesota has experienced drought before, but this year is unique. Drought conditions began earlier than normal and are anticipated to continue through October. Despite recent rainfall, it will take much more precipitation to ease drought impacts as we head into fall. Although drought has major impacts on many facets of municipal infrastructure, it can also have many impacts on ongoing construction projects.
NPDES Construction Stormwater Permit impacts
Vegetation is key to closing out any ongoing project. As construction season begins to come to an end and projects begin close-out activities, the ongoing drought presents several challenges. The NPDES Construction Stormwater General Permit requires permanent uniform perennial vegetation with a density of 70% of its final growth. Given the challenging conditions this year, some projects may need to consider delaying permanent seeding until conditions improve. 
Alternatives to consider
Rather than applying permanent seed mixtures and risking failure, waiting until conditions improve is worth considering. Another option to think about is dormant seeding. Dormant seeding can be an effective method of maximizing growth in the spring, especially when native species are involved.
Five ways to stay in compliance
Always be ready for the next rain event. Continue to install and maintain erosion and sediment control best practices and stabilize exposed soils within permit timeframes.
Control dust with water or chemical application, as needed.
If delaying permanent seeding, use stabilization placeholders, such as straw mulch, erosion control blanket, or hydraulic mulch, to cover exposed soils until permanent turf can be completed.
Continue to perform weed control to prevent excessive weed growth. This may include tilling, mowing, and/or herbicide applications.
If permanent vegetation has been established and there are bare areas that need to be supplemented, use interseeding and overseeding to obtain uniform coverage.
Although vegetation may be minimized when looking at a project's big picture, it has considerable impacts on stormwater runoff. The U.S. Environmental Protection Agency estimates that 20 to 150 tons of soil per acres are lost every year to stormwater runoff from construction sites. The NPDES Construction Stormwater General Permit monitors stormwater runoff during and after construction, protecting many of Minnesota's natural and water resources. Establishing quality vegetation, even during a drought, can be a challenging feat but is necessary to maintain compliance and protect our water resources.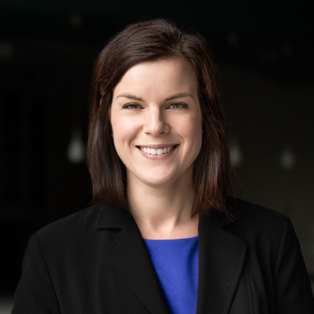 Meghan Litsey is director of our Environmental Compliance team and has over eight years of experience. She specializes in providing environmental compliance services in construction site permitting, SWPPP design and inspection, and MS4 program development.
[email protected] | 763.287.7155