By Bob Barth, Director of Land Development, WSB
From inception to completion of a project, having an expert walk alongside you can make all the difference. An owner's representative, often seen as a significant value in private sector projects, can and should be used for public projects to add value as well.
What is an Owner's Representative?
An owner's representative is essentially the eyes and ears of a project – representing the owner, investor, or developer throughout a project. A deep understanding of the overall goals of the project, as well as having an in-depth knowledge of engineering and construction, means this person is an advocate and champion that can ensure a project goes according to plan, while helping to mitigate risk.
Given the proven value of the service, it is curious that public sector vertical construction has traditionally underutilized the owner's representative in favor of project leadership from the lead architect or general contractor. So why should the public sector use an owner's representative?
They help keep projects on track and on budget.
The more expensive the project, the more the architect and contractor get paid. Though obvious, this fundamental conflict creates competing incentives for both the architect and contractor. The owner representative's compensation, in contrast, is often determined by the original project budget and does not subsequently increase or decrease as the project budget increases or decreases. Their job is to act on behalf of the owner, keep the budget on track, and represent the overall financial interests of the project.
Owner's representatives see the big picture.
Public project financing is very different from private project funding. Public sector projects are often financed through bonding, and operating budgets serve as a proxy for revenues. Cost needs to be managed throughout a project's duration, as do relationships. An effective owner's representative does this.
Additionally, the project schedule is more complex than the design schedule kept by the architect, or the construction schedule managed by the contractor. The project schedule includes time building stakeholder consensus, conducting preliminary environmental and property investigations, aligning financing, and developing project parameters. These activities often precede the architect's involvement and need to be managed by someone with a wider perspective on the project – the owner's representative. The project schedule also includes post-construction activities such as commissioning, grant close-out, sustainability certification, occupancy, and logistics. These are not activities contractors can effectively manage but, rather, activities that the owner's representative expects to manage.
They simplify decision-making and mitigate risk.
Finally, well-structured projects allow the owner's representative to lead in all aspects of a project, empowering them to make decisions over contractors, architects, and other consultants. Effective owner's representatives also build consensus among teams and stakeholders. All of this brings critical leadership and certainty to projects.
When unexpected change orders, cost overruns, unforeseen environmental and property issues, or other problems arise, a good owner's representative help manage and mitigate risk.
In summary, owner's representatives bring expertise, leadership, and credibility projects. Given their value, they should be utilized in more public projects.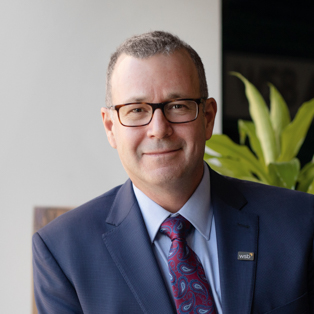 Bob has over 20-years of experience providing technical and management support to public and private clients. In addition to leading our Land Development Group, Bob is also responsible for our Commercial Market Sector, delivering a wide-range of services to industrial, institutional, property management, and construction clients.
[email protected] | 763.231.4876