Jeff Christiansen, WSB Visualization Studio Manager
In a technology-driven society, we are challenged to adapt and prepare for the changing technologies of tomorrow. As a Visualization Studio Manager, helping clients see the big picture and visualize completed projects drives curiosity and reveals the potential impacts of our work. Creating visualizations plays a crucial role in helping communities and clients evolve. In the past few years, visualization capabilities have changed rapidly, allowing renderings to be completed in minutes. To stay on top of this cutting-edge technology, we must understand the software and carve out new markets from existing industries.
New developments in ray tracing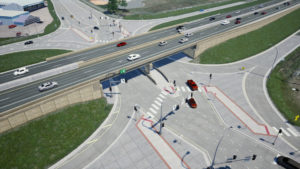 Up until last month, real-time and ray tracing couldn't be used in the same sentence without a bank of 10 GPUs and 2500 watts of power. Ray tracing makes renderings dynamic and realistic and thanks to powerful GPUs, shortens the amount of time spent on each frame. This recent advance in technology allows clients and the public to see reflections, higher quality shadows and experience the creation for themselves. Today, we're utilizing these technologies to create stunning visualizations for our clients. Once the projects have been modeled, iterations are produced in minutes, instead of days or weeks.
For some, classic visualization techniques and development are still the only way to produce the highest quality imagery when secondary shadows, complex caustics, and very high resolutions are required. In real-time, there is an abundance of data creating the visualizations of skyscrapers or roadways. In some cases, classic visualization allows an audience to see specific renderings that assist beyond the scope of just engineering. Ray tracing, augmented reality (AR), and virtual reality (VR) allow us to visualize how things work from transportation and infrastructure to medical devices and demonstrative evidence.
Applying AR and VR
Immersive technologies, both AR and VR, allow clients to become part of their projects months or years in advance. Specifics such as material schedules, lighting, and species-specific landscaping create a three-dimensional rendered experience for people to become immersed in before it becomes a reality. From using VR to drive through a road design or using AR to see a properly placed medical device from any angle, visualizations reveal findings in a way anyone can understand. These technologies provide an unparalleled tool to investigate or market the feasibility and accuracy of a product or service.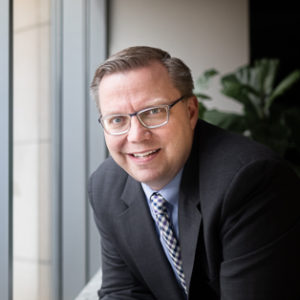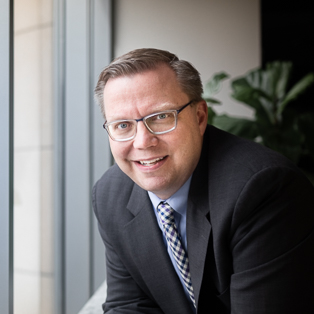 Jeff is a visualization studio manager with more than 22 years of experience with many types of visualization projects, including over 400 miles of roadway with design elements that include five-level interchanges, bridge aesthetics, and complex roundabouts. He is an experienced project manager in the development and final production of disparate visualizations for municipal, state, and federal projects.