By Zach Kolsum, Environmental Compliance Specialist, WSB
Conducting inspections on infrastructure projects can be daunting, especially when they require extensive reporting and legwork to comply with local, state and federal regulations. Fortunately, there are technological tools available to assist environmental compliance and construction inspection, which streamline the arduous process of data collection and reporting for clients. Using standardized software, WSB provides the necessary equipment and materials to conduct a variety of inspections, enhanced reporting and automated data collection.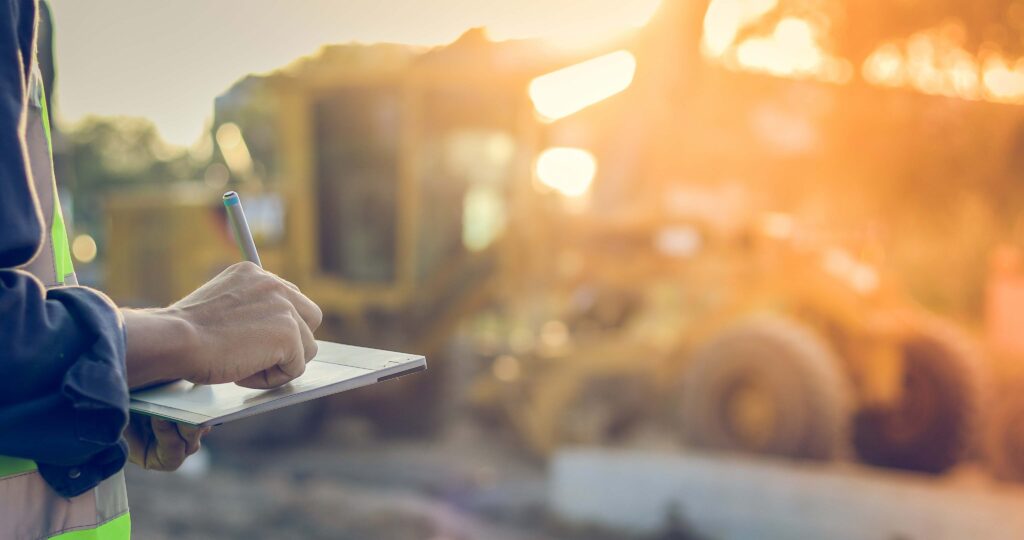 Enhanced reporting
Electronic inspections offer an effective way for teams to visualize the work being done onsite. Data is collected and compiledusing a software application to generate a list of report leads. Project partners can share critical information instantly using the visual media tool.
Share project information quickly
Depending on the project, problems that arise during inspection can be costly and take valuable time away from clients and shareholders as they work to find a solution. WSB provides automated reporting and digital photo sharing with the click of a button to the entire project team. Reporting is tracked through an online database and clients can save documents and project findings in the application archive. Sharing project reporting instantly between team members is an easy way to monitor and ensure work is progressing on schedule.
Manage your data
Leveraging the use of mobile devices for inspection improves the effectiveness of field data collection by integrating mapping and field technologies into a single workflow. This methodology also minimizes the possibility of human error which increases the quality of data overall. Collected information is analyzed using a powerful search engine that identifies trends and future forecasting.
Use Datafi for Environmental Compliance inspection
WSB's Environmental Compliance and GIS groups worked together to develop Datafi, a mobile-friendly mapping and workflow tool to improve the environmental compliance inspection process. Datafi is a field-to-office data management solution that has allowed multiple groups within WSB to actively and efficiently inspect numerous project sites to ensure compliance. Datafi is used on small and large-scale projects including housing and land developments. Our team of inspectors have benefited from Datafi's enhanced reporting, efficiency and improved data management in the field.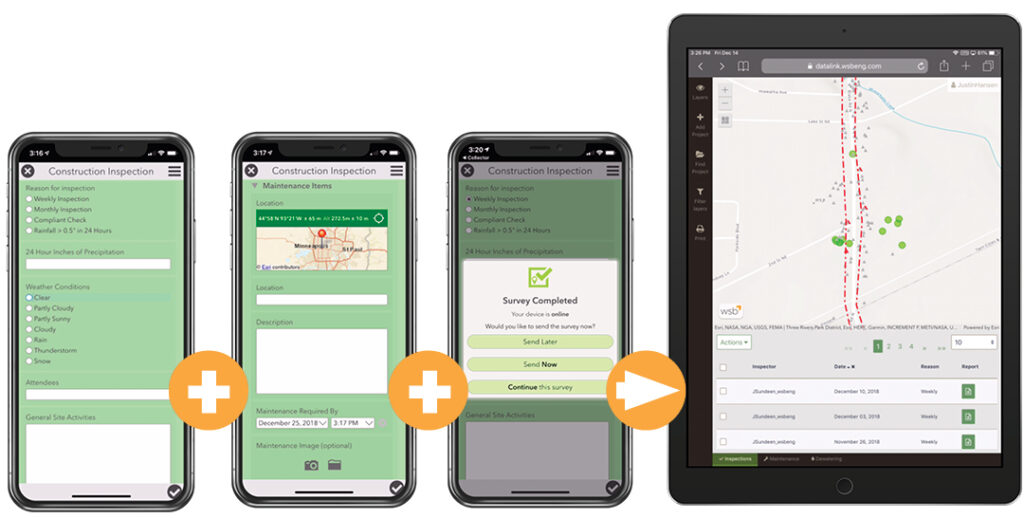 As tedious as documentation management may feel at times, it is an essential part of any program development. Discovering new ways to refine processes is paramount for keeping information as reliable and accessible as possible. We believe utilizing technology allows project teams to focus more heavily on the technical aspects of the work and bringing their client's vision to life.
Zach is an Environmental Compliance Specialist dedicated to improving his community. He has a strong understanding of federal and state regulations, providing technical, administrative, and operational support for a variety of clients concerning NPDES regulations (MS4, construction, industrial permitting) and compliance with the Clean Water Act. Zach is committed to improving his community through environmental and conservation services, including soil erosion and stormwater management.
[email protected] / 612.201.6809