As nitrate levels continue to rise per the recently published Star Tribune article, communities are searching for safe drinking water solutions.
Improved water quality is imperative to lowering the risk of nitrates and other harmful contaminants found in drinking water. With increasing water demands, cities are faced with implementing costly water treatment solutions that rework infrastructure and drain their budgets. Maintaining a clean water supply is vital for community growth and public safety. It's up to each community to address their water challenges and discover solutions that work best for them.
WSB is currently conducting water treatment pilot studies in communities with elevated nitrate and ammonia levels. A pilot study allows cities to gain understanding of the treatment requirements for a specific source water and contaminant. Bench-scale testing is commonly performed prior to and during the pilot phase to analyze on-site water quality and to determine the design parameters and unit pro­cesses needed for the pilot study. A successful pilot test provides real world data to better estimate system sizing and long-term operation costs. This can reduce the risk of purchasing and installing a full-scale treatment system before it is verified in pilot-scale.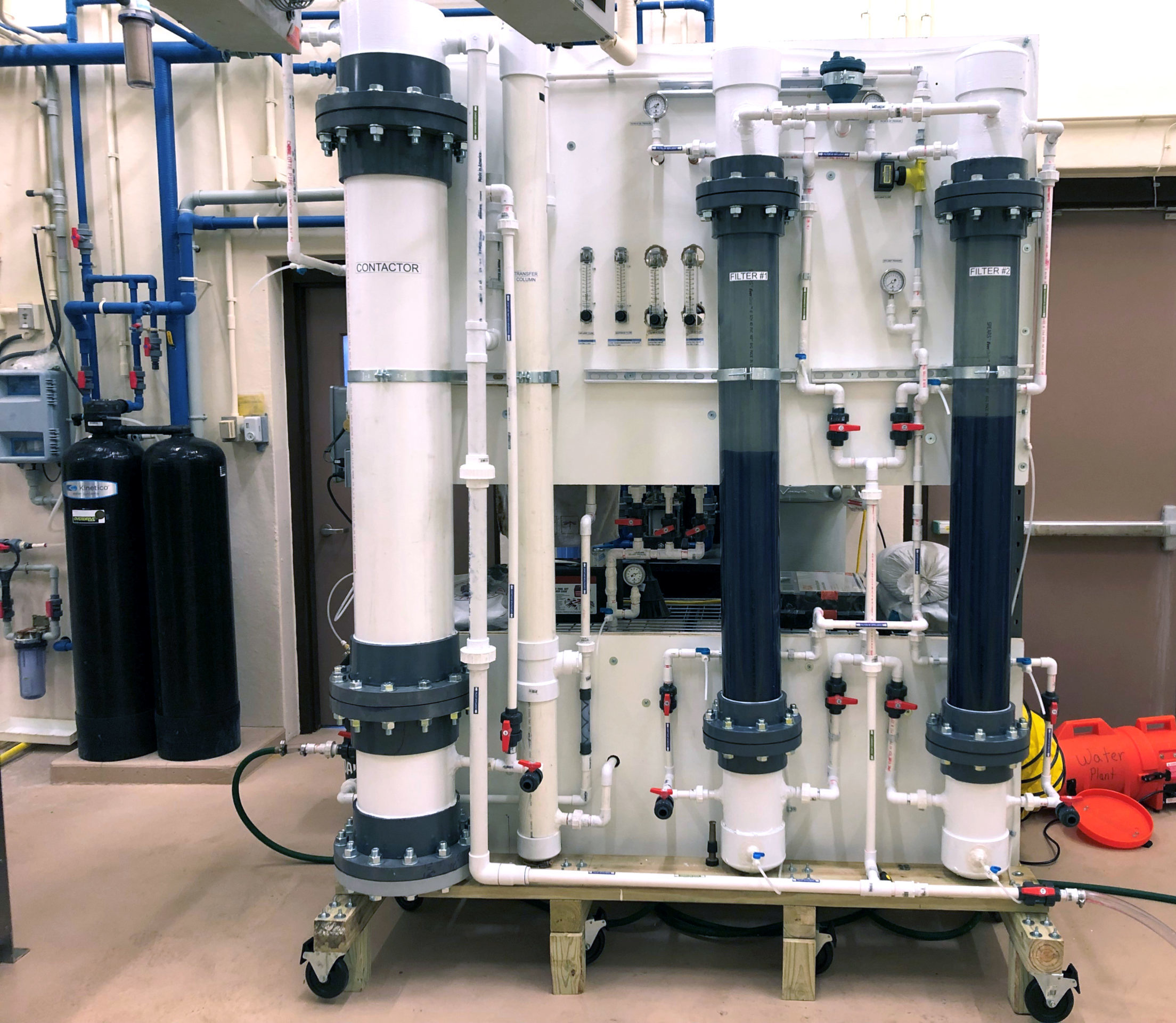 WSB provides bench-scale and pilot testing services that include conventional oxidation/filtration, biological filtration, adsorption, and other processes that simulate the larger scale applications being considered for a new water treatment facility or an upgrade to an existing facility. Groundwater and surface water contaminants that can be piloted include, but are not limited to, iron, manganese, ammonia, nitrates, per­fluorochemicals (PFCs), arsenic, radium, total organic carbon, turbidity, suspended solids, viruses, and bacteria.
From designing water treatment facilities to performing comprehensive water studies, our engineers, hydrogeologists, and scientists partner with communities to identify unique solutions that provide safe and clean drinking water for years to come. Visit our website to learn more about WSB's drinking water services and related projects.