By Emily Ball, Forestry Program Manager, WSB
Green infrastructure is a term that has gained momentum recently. It refers to the framework and benefits humans can harness by building, preserving, or maintaining a resilient natural system. Green infrastructure solves some of our most pressing drainage, heat, air, and water quality problems, particularly in areas with the most population. Trees are one of the most vital and effective green infrastructure components that contribute to many cities' sustainability goals. From stormwater interception and soil conservation to carbon storage and sequestration to improving air quality and reducing heat island effects; tree canopy cover provides many benefits.
Sustainability Goal: Preserve or Increase Canopy Cover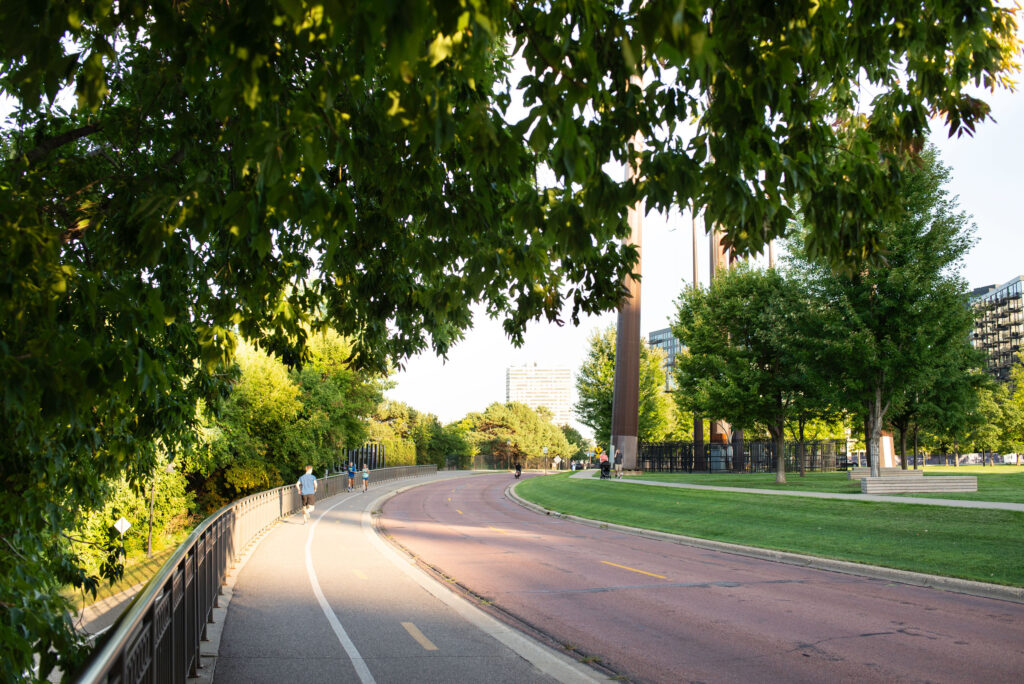 Increasing tree canopy cover over time can have a large impact on a community's sustainability efforts. To meet that goal, the first step is to understand the current canopy cover and perform a "look back" to examine past trends. To gain an understanding, the USDA Forest Service has a free i-Tree Canopy application that quantifies canopy cover across the community. In the 7-county area of the Twin Cities, communities can use the Metropolitan Council's "Growing Shade" mapping tool to observe canopy cover and develop goals based on local issues and priorities. Another step is to quantify the number of ash trees in the community through a tree inventory. All ash trees are at a risk of death which will negatively impact canopy cover if not preserved.
Mature shade trees have a bigger canopy so they can capture and store more carbon than their newly planted counterparts. They also provide the most ecosystem benefits – all compelling reasons to preserve what is already established, while also adding new trees. If an inventory has not yet been performed, the community must determine if a statistical sample will be adequate or if a full tree inventory should be performed. Issues related to data collection variables, potential stratification of the city, long-term management and storage of the data must be considered.
This quantification work requires expertise, months of implementation, and often exceeds staff time or budgets designated to accomplish the work. While many communities have planners or sustainability staff, they may lack the expertise that a city forester or an ISA-certified arborist has. Even in a community with a thriving forestry program, managing routine work may be at capacity and carrying out projects like a canopy analysis may not fit into the work plan.
How WSB Can Help
Whether it is achieving a Green Step Cities best practice, part of a larger sustainability or climate action plan, WSB staff are prepared to help you define, preserve, and increase your canopy cover with Forestry, Natural Resource and Sustainability experts. We help our clients assess existing canopy, explore trends, provide an inventory to assess species diversity and resiliency, define the ecosystem benefits that public trees are already providing, and examine tangible steps to preserve existing canopies. With the community's goals in mind and data, we provide a clear strategy to maximize canopy cover over time.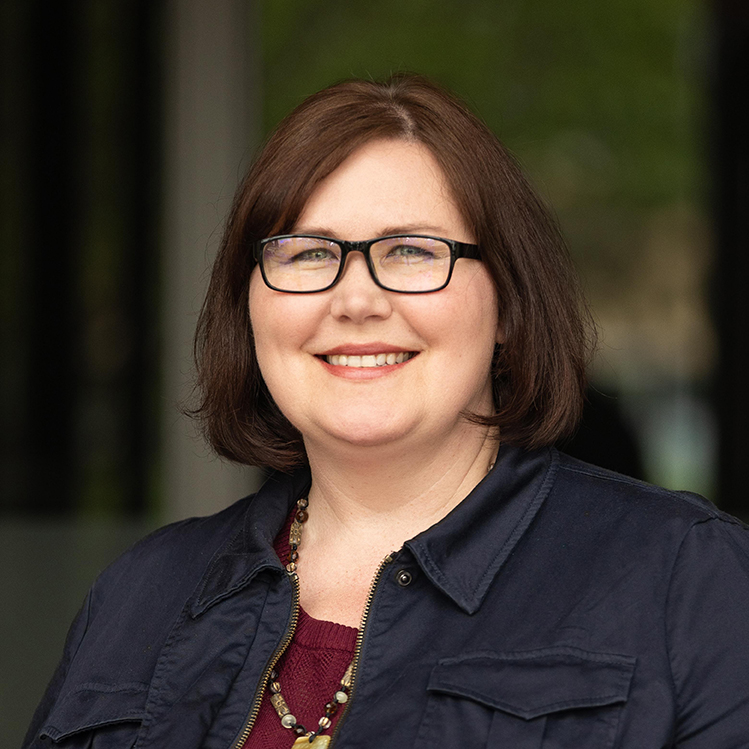 Emily brings 20 years of experience, primarily in community forestry. She has extensive experience in contract administration, management of staff, AmeriCorps members and contractors, budget and grant management, plan review, tree health and condition inspections, outreach and education. She works closely with partner organizations, staff, and the community to educate, manage natural resources and provide excellent customer service.