October 14, 2022
By Christopher Kester, Sr Estimator, WSB
Economic instability, rising inflation, and labor and supply chain issues have created price fluctuations and instability in the construction industry. Simply put, costs and supply availability are harder to predict, adding undue complications to those planning and executing construction projects.
Every project, every client, and every contractor is different, but many are facing similar challenges. While there are no quick and easy solutions to completely predict and overcome rising costs and swift market changes, there are some things to consider that can help mitigate risk and help you overcome obstacles. 

Consider alternate materials. Material acquisition is more difficult than ever as our industry feels the squeeze of supply chain shortages. It can be difficult for suppliers to provide certain building materials to contractors at certain times, and short summer construction seasons in colder climates can squeeze supplies even more. This then causes problems for owners who don't have a backup material they would like to use for their project. When preferred materials aren't available, have a contingency plan and substitute building materials where possible. Clear communication between contractors and owners about which substitute materials should be used is an important part of the design process.
Plan ahead. It is important to plan out projects ahead of time as much as possible and stick to your timeline. Right now, suppliers are having difficulty putting materials on hold for clients. Planning ahead and coordinating with suppliers on timing of materials can make a huge difference.
Be flexible and work in stages. As the road construction season comes to an end in northern states, many suppliers are out of high-demand materials, meaning a good number of projects will have to be put on the waiting list as supplies come in. If you can delay certain parts of a project and work on others to keep a project on schedule, this can help overcome temporary roadblocks. Completing the project in increments also gives the construction team enough time to complete the tasks and gives the contractor and owner time to coordinate material acquisition.
Understand risk and how developers predict cost. Trying to predict project costs has become more difficult, from the price of materials to the cost of labor, and everyone is working to keep their financial risk at a minimum. Often, there is a sizable imbalance between the price it takes a contractor to complete a project and the price the contractor bids for the work. Dramatic price fluctuations have caused a great deal of frustration for owners who are confused as to why a project might be so expensive compared to the price of the same project a few months earlier. Different types of projects like design-build and construction management/general contractor, for example, come with different amounts of risk, so it's important to think through what works best for your project.
While there's no crystal ball in the construction industry, common sense planning and following these tips can help mitigate risk, provide confidence to all parties involved, and set your project up for success.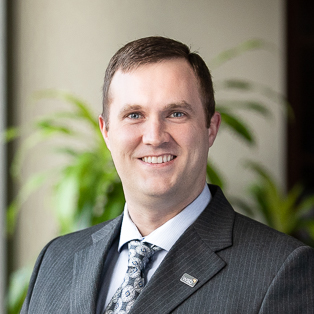 Chris spent most of his career with a regional construction company where he prepared production-based estimates in excess of $300 million annually, many of those being DOT or State-Aid. He provides the ability to analyze from the perspective of a contractor and assemble a contractor-style estimate while identifying, analyzing, and mitigating risks.
[email protected] | 651.492.3853