By Do Nam, Director of Traffic Modeling and Technology, WSB
The number of U.S. traffic deaths has been steadily increasing. According to the National Highway Traffic Safety Administration, vehicle fatality rates increased by 10.5 percent up to 42,915 last year, making it the highest number killed on U.S. roads in a single year since 2005.
WSB's Traffic Modeling team uses cutting edge technology to mitigate risk, reduce traffic accidents, better protect motorists and pedestrians, and analyze ways to reverse the deadly trend of motor vehicle crashes.
Trends, Statistics & Human Factors
Reports over the past two years have shown a significant increase in traffic fatalities across the nation. Much of this is attributed human factors like increased risk taking, which appears to have become more common in response to the pandemic.
In 2020, when COVID-19 hit, the average vehicle miles traveled (VMT) decreased because much of the population was working from home and going out less. However, nationwide fatalities still increased from 36,355 in 2019 to 38,824 in 2020, and then up to 42,195 in 2021. With less traffic on the roads, many drivers were driving faster than the posted speed limit leading to more high-speed crashes. Furthermore, pedestrian, bicyclist, and motorcyclist fatalities were the highest they had been since 1989, 1987, and 1975 respectively.
The number of alcohol-related crashes also increased, which could be attributed to people consuming more alcohol to manage the social and economic stress brought on by the pandemic.
Improved vehicle designs, seat belts, air bags, and new technologies like blind spot warning and automatic emergency braking systems have contributed to reduced vehicle fatalities over time, but cell phones and other distractions have caused those trends to reverse over the past decade.
How Artificial Intelligence Improves Traffic Safety
New emerging artificial intelligence (AI) programs assist engineers in collecting data, mapping out problematic traffic patterns, and predicting the likelihood of crashes. By using drones and traffic cameras to capture data from video, engineers use AI technology to track the movement of individual vehicles, bikes, motorcycles, and even pedestrians.
AI also allows us to better analyze traffic flow, determining work zone movements, space gaps between vehicles, and movements of heavy semi-trucks. Such advanced technology makes our analysis more informed and accurate. At WSB, we are using the collected data to improve the flow of traffic, increase safety measures for drivers and construction workers, and predict where infrastructure changes are needed for more efficient and safer roads.
The future of Traffic Modeling technology is promising, as we work toward building a safer tomorrow for all.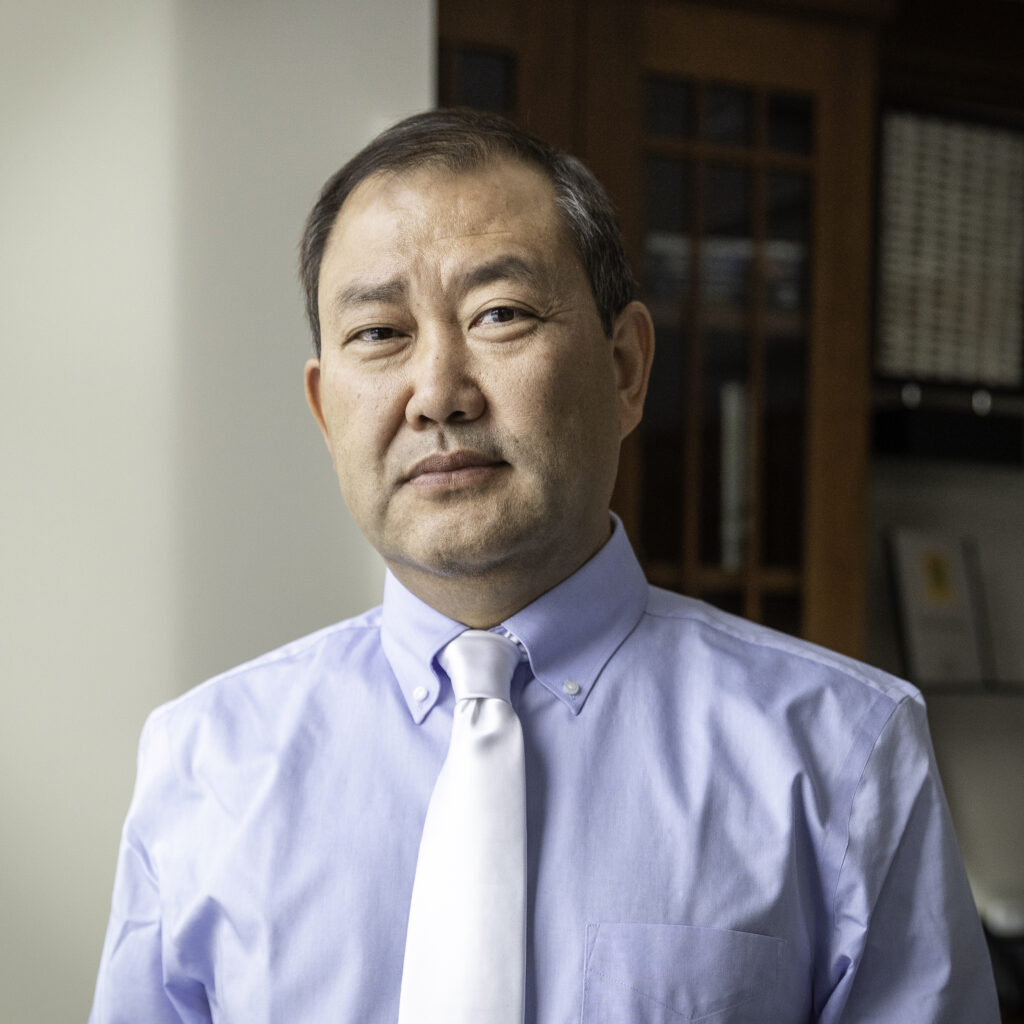 Do has been a civil engineer in the transportation field for over 25 years. His experience includes modeling, operational analysis, design and Intelligent Transportation Systems (ITS) of large-scale transportation projects in both the United States and Qatar. Do has successfully managed over 30 major transportation and research projects utilizing traditional macroscopic travel demand forecasting modeling and state-of-the-art microscopic traffic simulation modeling techniques.
dnam@wsbeng.com | 763.760.8090