By Bart Fischer, Sr. Public Administrator, WSB
Obviously, it can't be understated how difficult and challenging 2020 has been for our communities. Challenges usually bring opportunities and it is all in how we, as public administrators, are able to weave strategies together with these challenges and opportunities. That is what we are faced with year after year, month after month and week after week. Opportunities to provide solutions to unique challenges.
Budgets are a local government's blueprint to fund community amenities and programs that are necessary to maintain and improve safe, healthy and thriving communities. They are one of the most important ways public administrators can influence creative solutions to the unique challenges public organizations face. That is why the theme of this piece is budget focused.
The summer months are when the "meat" of the budget process happens. As the September 30th deadline for the adoption of a preliminary levy approaches, elected officials and public administrators work hard to proactively project future revenues, evaluate services provided, identify priorities and needs, and come up with creative solutions and opportunities for these priorities.
During this particular time, it is also important to think about how COVID will affect future revenue, continued service provision and operations. As I have spoken with public administration colleagues, there seems to be a cautious optimism. Yes, there will likely be delinquent property tax payments as well as lower revenue from fees and sales taxes for those that have this revenue stream. However, lessons learned from the 2008 recession including ample reserves, calculated cuts and strategic human resource practices as well as the possibility of various stimulus packages, have many organizations prepared to weather this storm.
Some calculated cuts and strategic human resource practices being considered include not hiring seasonal staff, the cancellation of recreation programming and events, the cancellation of community-wide celebrations, offering early retirement buyouts to employees, not hiring for vacated positions, and closely evaluating health insurance and benefit packages.
This year's budget process allows elected officials and public administrators to plan and implement equity, inclusion and social justice initiatives for the organization's future. Providing a platform to truly listen to the needs and challenges of the entire community as well as be willing to adjust systems and service provisions based on listening to that feedback is vitally important now more than ever.
Focusing on the budget process in the 3rd quarter of the year should feel normal. The difference this year is the effects of COVID as well as the need to create and implement a plan that is equitable and inclusive for all now and in the future. A strategic and equitable approach to the budget process can lead to successful economic, equitable and healthy communities.
As you work to identify priorities during the 2020 budget process, know that WSB stands ready to assist you in proactively seeking solutions and opportunities for your challenges and needs.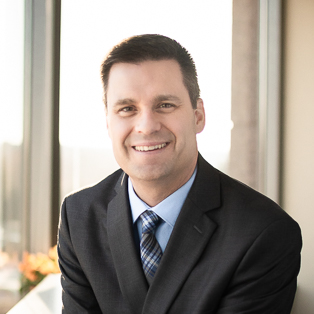 Bart has been a City Administrator/Manager in the public sector for over 16 years. He is a strategic leader known for relationship development and connecting people around common themes and goals. Bart's experience lies in leading and creating an organizational culture of collaboration where the whole becomes greater than the sum of its parts.
[email protected] | 651.286.8484