On October 5, 2020, WSB will celebrate our 25th year in business. Since 1995, we've added new service areas, expanded our reach and served our communities. Throughout our tenure, our dedicated staff has been a constant.
In honor of our 25th year, we'll be highlighting 25 stories of the people behind the projects.
Story 7 of 25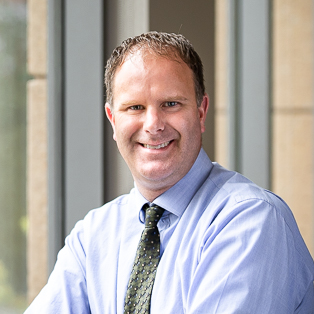 Jeff Feulner, Sr. Landscape Architect | Joined WSB in 2015
What do you think is special about celebrating 25 years as a company?
Twenty-five years is a major milestone for any organization but being able to maintain a constant presence and continuing to grow within a competitive industry is truly impressive. To me, what is more significant than the number of years, is all the accomplishments that WSB has achieved during that time. Starting small and growing to become an industry leader with over 500 employees, while not losing focus of the original values and culture, is remarkable. While 25 years is an impressive milestone, I feel that the best is yet to come as we continue to innovate, explore new opportunities and expand our service areas.
In what ways have you been able to grow professionally at WSB?
One of the reasons I came to WSB was to work on different types of projects, expand my knowledge base and become more well-rounded as a landscape architect. I felt like I was getting one-dimensional in my previous position and knew that WSB could offer the variety of challenges that I needed. WSB has given me the opportunity to work on exciting projects in park and recreation design, natural restoration, transportation, urban design, solar energy and many others. The variety of projects and wealth of experience found within our organization is amazing and increases my excitement for the profession every day.
What WSB value do you connect most with? (Bold, Visionary, Authentic, Passionate, Optimistic)
While I feel that I connect with all WSB's core values, the one that rises to the top for me is optimistic. I know that any project or task has an effective solution, and I enjoy working collaboratively with everyone at WSB to put those answers together. I'm positive that we can help our clients each and every day, and I look forward to those opportunities and challenges.
Why do our clients continue to work with us?
In simplest terms, I believe our clients choose to work with us because we get "it" done. Every client has a different "it" that they bring to us, but I think they recognize that WSB has the skills, knowledge, experience and curiosity to consistently deliver creative results. As we continue to perform with positive outcomes, our clients know that they can trust WSB to help them in any capacity.