On October 5, 2020, WSB will celebrate our 25th year in business. Since 1995, we've added new service areas, expanded our reach and served our communities. Throughout our tenure, our dedicated staff has been a constant.
In honor of our 25th year, we'll be highlighting 25 stories of the people behind the projects.
Story 3 of 25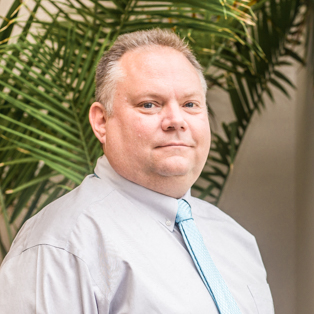 Dan Rogers, Director of Transportation Design – Texas | Joined WSB in 2018
What do you think is special about celebrating 25 years as a company?
I think it's very special to work for a company that has survived and prospered for 25 years. Throughout WSB's entire tenure, it has maintained a high level of passion for providing exceptional services while staying true to the firm's values. Although services have been added, we've remained committed to serving our clients with our expertise. I think this type of approach bodes well for the future of WSB.
What has been the most memorable moment in your career at WSB?
One of the most memorable moments was hearing Bret Weiss, our CEO, speak at the most recent annual dinner in Minneapolis. I felt inspired and energized after the event. Bret brings great passion to his work and I find it infectious.
We believe in building what's next in infrastructure – how do you live that value in your work?
We're really on the cutting-edge of embracing what's next in infrastructure. In Texas, we are very focused on learning, implementing and ultimately excelling at BIM-based design. Over the next few years, these platforms will help automate construction. It's exciting to not only be thinking of future innovations but leaning into the change in our industry.
What WSB value to you connect most with? (Bold, Visionary, Authentic, Passionate, Optimistic)
I connect most with our passionate value. I'm pretty passionate about what I do because at the end of the day, we're making people's lives better. We're facilitating improvements to infrastructure that make the roads and water safer. I appreciate the opportunity to have an impact on the community and the people who live in them.
What is one thing you want to tell the future leaders of WSB?
Maintain leadership's commitment to our core values. Keep the ship running and continue to move forward. It's easy for companies to shift priorities and direction with changes in leadership. WSB has come a long way in 25 years and maintaining those core values will help drive us successfully through the next 25.