By Dan Pfeiffer, Director of Public Engagement, WSB
Spring is rapidly approaching; in Minnesota the snow is melting and talk of spring load restrictions has begun which means the construction season is just around the corner. Now is the time to start thinking about successful project communications and engagement, the first step is planning.
2020 brought out our adaptability showing that we can continue to move projects forward, engage the community, and bring decision-making to the virtual space. The focus on spatially distanced engagement will likely continue through at least the first half of 2021. We are optimistic that the second half of 2021 will bring us together in-person while continuing to offer virtual engagement, including virtual options will encourage increased community participation moving forward.
Develop a Plan
Identify your engagement goals, audience, and messaging before focusing on the tactic or tool you want to use. Your selected tactic or tool is only effective if your audience can use it.
Early and Often
Communicating clear usable messages early and often with the community reduces uncertainty and mitigates anxiety. Develop messages and calls-to-action that your audiences can read, understand, and use the first time they encounter it.
Tools and Techniques
Use tools and techniques that are familiar to your targeted audiences, including the physical space in your community. Even as we've all socially distanced in the pandemic, many of us still get out to the parks, trails, and community gathering spaces. Consider including in-place signage along roadways and trails, posters and sidewalk decals at faith institutions, and grocery stores to help inform residents.
In-person Engagement
A critical measure for when to begin in-person engagement, beyond public health official's guidance, will be our communities themselves. When our communities begin to hold in-person events we should ask to be there with them.
Flexibility
Finally, remember that your communications and engagement program should be monitored and controlled like other project management processes. This allows for controlled changes to the plan to reflect on-the-ground conditions.
As another construction season approaches, it is necessary to ensure plans are in place for staying connected to our communities. WSB's team of communications and engagement professionals are ready to support communities through all phases of the project.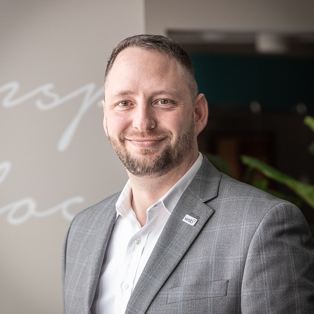 Dan has more than ten years' experience leading teams, as a team leader and operations assistant in the Army, and Minnesota Army National Guard and over eight years in public engagement. He has completed the International Association of Public Participation's Foundations in Public Participation, the National Transit Institute's Public Involvement in Transportation Decision-making courses.
[email protected] | 612.394.6037