By Penny Rolf, Director of Right of Way, WSB
​Enlisting the help of a licensed right of way professional to manage planning, design and land acquisition processes can keep project development moving forward. Right of way experts bring the knowledge and understanding to ensure each phase of development remains in compliance with federal and state regulations. Reviewing current regulations and keeping clients informed can prevent costly schedule delays and contractual or legal issues. Identifying opportunities for grant funding, meeting with property owners to review title information and streamlined data management are ways right of way staff can support project deliverables. Through building strong partnerships and communicating important updates throughout development, they ensure a compliant, equitable approach to navigate the complexities of any right of way project.
Here are ten reasons why you should have an experienced right of way professional on your team.
Team player from start to finish
Thorough understanding of federal and state-level regulations for land acquisition and project funding
Expertise of the right of way industry, planning, design and property owner management
Experience in preparing minimum damage acquisition reports (MDA) – an alternative to the standard appraisal process
Preparation of field title reports to verify ownership interests and identify design issues and owner concerns related to the impacts on the property: small design changes during this time can alleviate several owner issues or concerns
Leveraging technology via Datafi software to manage data in the office and field
Providing relocation services for residential and non-residential owners and tenants
Acquiring right of way for:

Road and trail projects for cities, counties and Departments of Transportation
Utility easements for high voltage electric transmission lines, pipeline, sanitary sewer, and drainage
Renewable energy easements for solar gardens and wind farms

Obtaining crossing permits for county and state roadways, trails, utility projects and railroads
Communication experts who will facilitate building strong partnerships with property owners to ensure an equitable process while keeping the project on time and on budget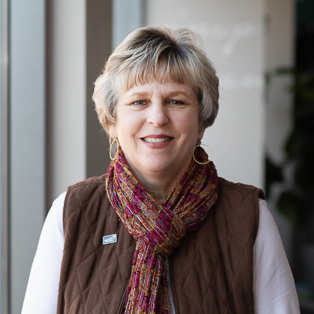 Penny has over 29 years of real estate experience and 21 years providing project management, relocation services and right of way acquisition for MnDOT, WisDOT and many city and county clients in Minnesota and North Dakota. Penny values cultivating trust and understanding with property owners to ensure settlement negotiations are legally compliant and equitable for all parties involved. She is a licensed broker in Minnesota, Iowa and North and South Dakota. Penny is a certified IRWA CLIMB instructor for both acquisition and relocation courses.
[email protected] / 763.231.4868