In October of 1995, we walked into the Westwood Lake office complex as a new company with no clients and a very uncertain future.  We were excited and anxious, but steadfast in our belief that we could improve the client experience while creating a place staff wanted to work.  We became a melting pot of staff from other consultants, agencies and educational institutions.  Our secret sauce was that we asked our staff to only bring the positive lessons learned and good ideas from their past jobs and leave the rest behind.  As we grew, we adopted the slogan, "Fight the urge to be like everyone else!"
As a new firm, we relished the underdog mentality while encouraging curiosity and determination.  We steadily grew in size and expertise and went from following others to finding our own voice.  We summoned the courage to advance our ideas and drive our industry forward.  We embraced the Jack Welch motto of, "Change before you have to."
We believe that the future is what we make of it and as I look back over the years, I am proud of what we have made.  My coach, Lou Holtz, always said, "People don't care how much you know until they know how much you care."  There is no question that a hallmark of our legacy is how much we care.
I am so eager to watch the future unfold as these past 25 years have been amazing.  While I wish we would have had a better year to celebrate, the advances that we have made at WSB during the pandemic have shown me that we stay nimble during challenging times and continue to work around obstacles.  I have been knocked down a lot in my life, but I have never been knocked out.  WSB has seen its share of obstacles and has been knocked down as well, but we always get back up and just keep moving forward. That inspires me.
I love music and with my son back at home for a bit, he is sharing some of his favorites. The one that I can't stop listening to is "The Cape" by Guy Clark.  It's a song that was also released in 1995 and it's about a boy that jumps off the garage with a cape.  My favorite line in the song makes me think about starting WSB all those years ago. "He did not know he could not fly, and so he did!"  We have been jumping off the roof for 25 years and always will.
Yesterday, our staff enjoyed a virtual celebration. We had fun telling stories, reminiscing and laughing. We watched videos submitted by staff reflecting on their experiences at WSB. I loved watching the videos and hearing the kind thoughts from our staff.  I am grateful for our dedicated team and want to thank everyone who has been part of this wonderful journey. Happy 25th Anniversary!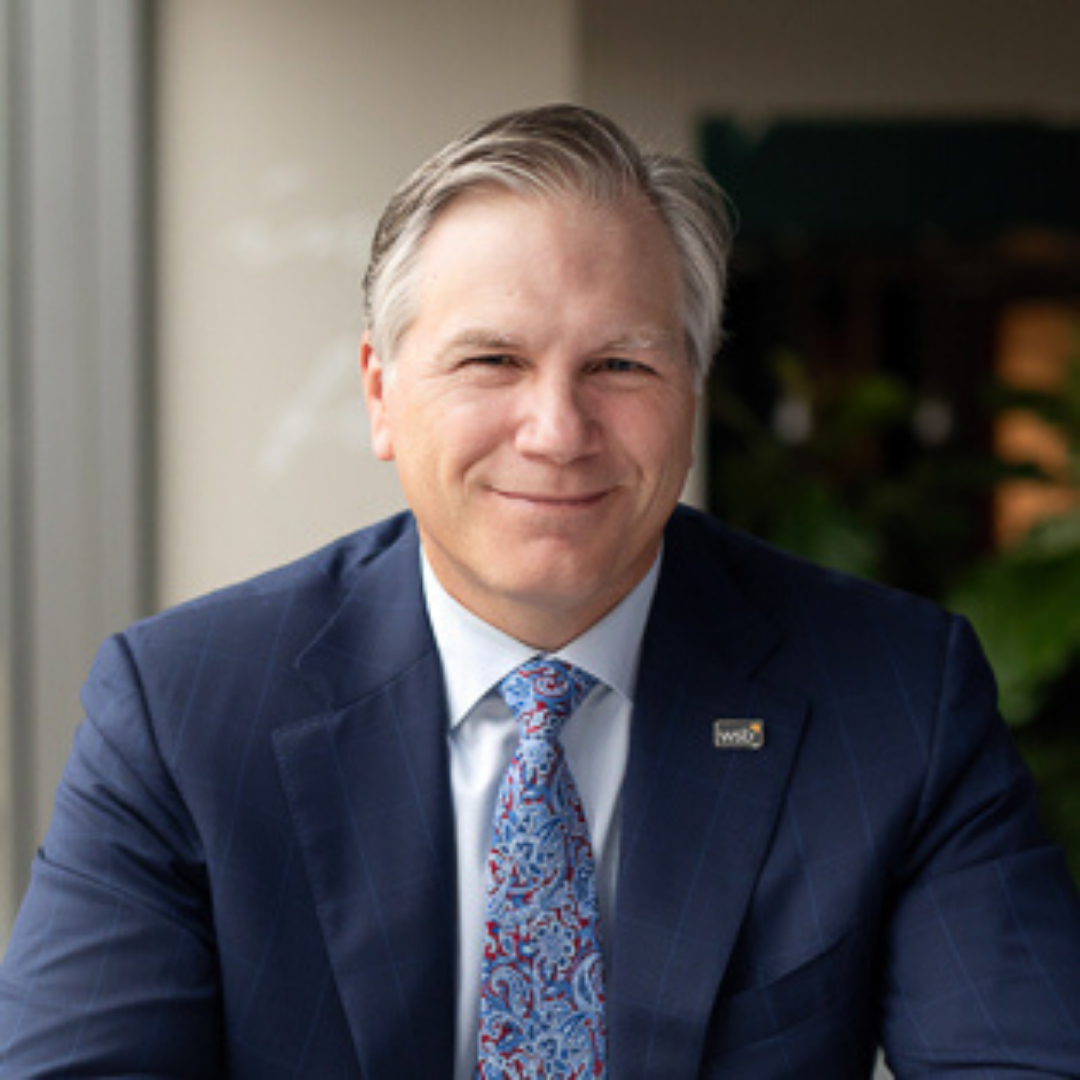 Bret Weiss
President and CEO