On October 5, 2020, WSB will celebrate our 25th year in business. Since 1995, we've added new service areas, expanded our reach and served our communities. Throughout our tenure, our dedicated staff has been a constant.
In honor of our 25th year, we'll be highlighting 25 stories of the people behind the projects.
Story 4 of 25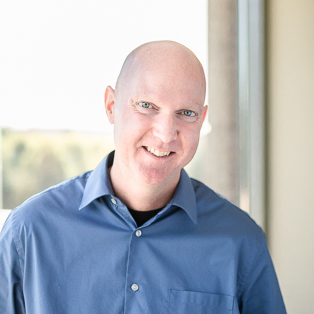 Chuck Kochmann, Transportation Engineering Specialist | Joined WSB in 1995
What do you think is special about celebrating 25 years as a company?
I've been lucky to have worked at WSB since the very beginning. I've seen many people come and go over the years and maybe it's just a job to them, but to me it's more as a commitment to this company. It doesn't seem like people stay at a company for 25 years anymore. We started small and we've evolved into something much bigger. I really like what I do and the people I work with. I've had great opportunities to build my skills and relationships and I think that's something special you can gain when you've worked somewhere for 25 years.
What has been the most memorable moment in your career at WSB?
One of my most memorable moments to-date happened recently. I was able to attend the ribbon cutting for the Rockford Road Bridge in Plymouth, Minn. This was an important and fast-paced project for a longstanding client. Going to the event and listening to people talk about how much this project meant to their community was gratifying. I am proud to have been part of that project.
What about your work gives you energy?
I really enjoy solving challenging problems. When there's a complicated situation or a tight timeline it makes you dig a bit deeper and be more focused. I feel accomplished when we work together through a challenging project and doesn't appear to work the way it should. It's rewarding to find a design solution that fits seamlessly into the community.
How has WSB supported your career goals?
I've really enjoyed the opportunity to mentor and teach new staff. It's fun to watch our staff evolve and grow. We try to erase the mistakes of the past before they happen. We all learn from the past while incorporating new ideas and our newest staff members get to take full advantage of the lessons we've learned while helping to shape the future.
Why do our clients continue to work with us?
I think our ability to consistently deliver solid designs and projects sets us apart. I think our clients depend on us to get the job done well. We are professionals in our project delivery, materials and how we manage things. Our projects reflect that.