On October 5, 2020, WSB will celebrate our 25th year in business. Since 1995, we've added new service areas, expanded our reach and served our communities. Throughout our tenure, our dedicated staff has been a constant.
In honor of our 25th year, we'll be highlighting 25 stories of the people behind the projects.
Story 6 of 25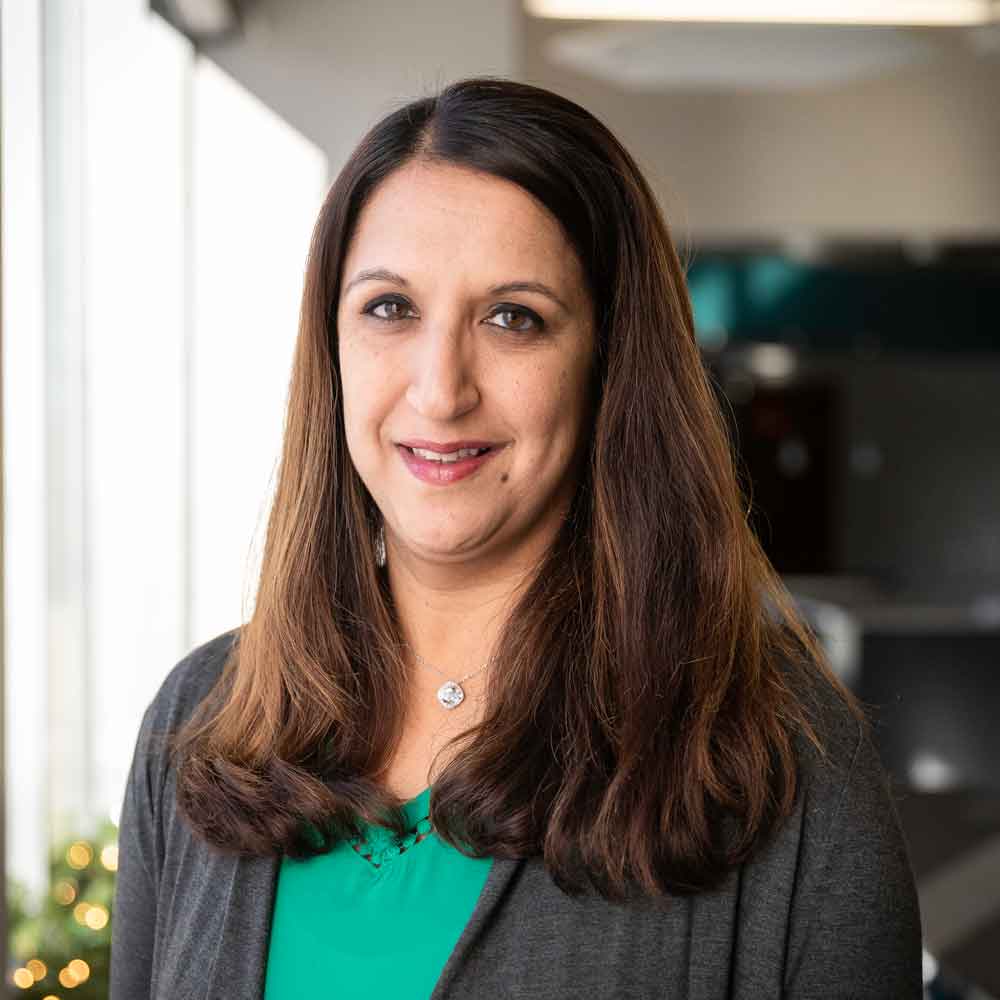 Shibani Bisson, Municipal Sr. Project Manager | Joined WSB in 2000
What do you think is special about celebrating 25 years as a company?
I have been with WSB for 20 years and throughout those 20 years, there has been a consistent message of caring for our staff, a culture of support and the notion that we are all in this together. Given the uncertainty in our world right now, it's because of these values and positive culture that I am certain that WSB's values will continue to stay true beyond 25 years. The visionary ideals of our current and future leaders make celebrating 25 years very special and I am confident that we will continue to grow successfully because of this.
What WSB value do you connect most with? (Bold, Visionary, Authentic, Passionate, Optimistic)
I think WSB's culture and way of doing business has always been authentic. It's been a constant and has set us apart. Recognizing each of our staff's strengths, having an open-door policy, supporting career paths and encouraging people to be themselves creates a positive and rewarding work culture.
Why do our clients continue to work with us?
I think our clients continue to work with us because they recognize we are committed to building relationships and trust while doing what is in their best interest. Integrity is very important to me and a core value that's been instilled at WSB. I think acting with integrity contributes to retaining our clients.