Data Aggregation and Streamlined Record Management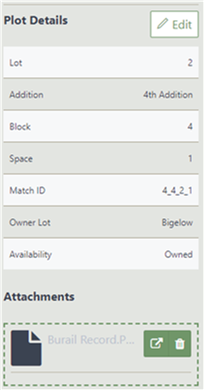 Virtuery pulls together all sources of cemetery records including spreadsheets, paper records, CAD data, and GIS data into a single cemetery records database. Users can easily edit, add, or delete records right in a web browser. It integrates with other CMS systems containing financial, internment, and customer information providing a centralized, organizational view of your system.
High-Accuracy Cemetery Mapping
GIS-centric field collection features high-accuracy GPS integrations and in-field data verification of names, dates, and plots. Plots and spaces are developed using GPS data and linked to corresponding cemetery records. Other mapped features can include headstones, mausoleums, ossuariums, entombments, memorial walls, and other facilities.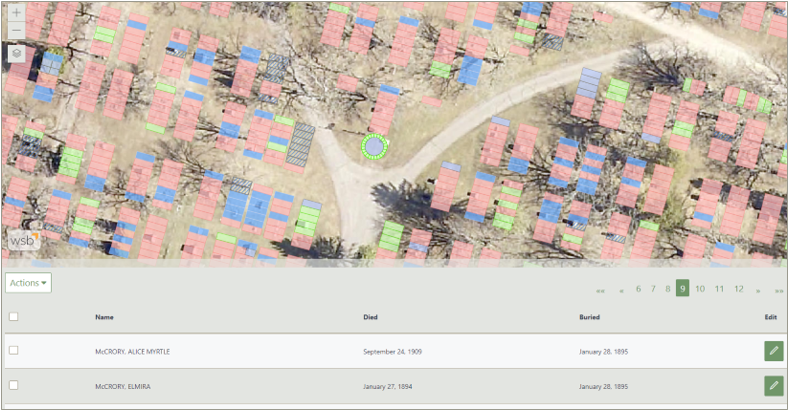 Virtual Tours and High-Resolution Drone Imaging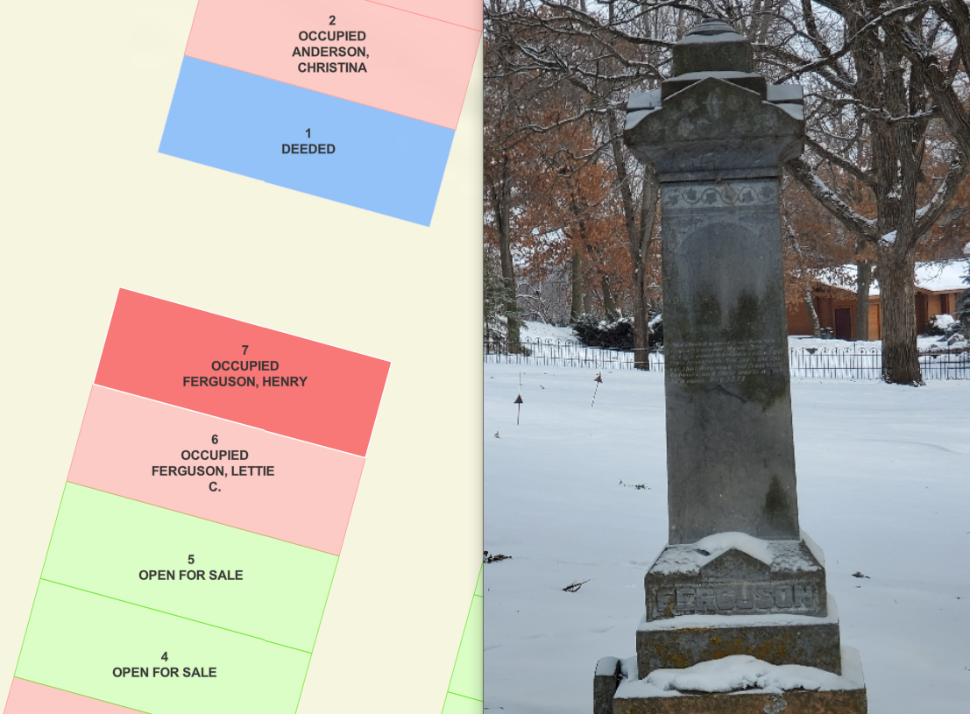 High-resolution aerial imagery and 360º street-level imagery can be collected using drone and WSB 360º services. This high-resolution imagery is imported directly into Virtuery, giving the most up-to-date visual representation of your cemetery. Photos and other documents can be linked directly to plots and headstones. This up-to-date imagery allows users to document the conditions of the property, identify areas that require maintenance and give the public the ability to see the grounds.