Drive safe
Between the increased number of travelers and the numerous road construction projects underway this summer, the Fourth of July is one of the most dangerous times to be on the roads in Minnesota. This year, there will be 70 different construction projects happening over the holiday, several of which are occurring on major highways from I-35W to I-94.
As a Director of Safety and Risk Management at WSB, it's my job to ensure that we're doing everything we can to keep drivers, their passengers and road crews safe when moving through a zone where our surveyors and engineers are working, from signage and lights to proper barricading. But there's plenty you can do too, to ensure the safety of your family and those around you as you hit the road for the holiday.
Follow these tips
Make sure your vehicle can go the distance.
Swimsuit? Check. Sunscreen? Double check. You may have nailed your packing list, but your vehicle needs just as much attention. Make sure your tire pressure and tread are up to par, and that your spare tire is looking good too. And don't forget to keep a break-down/emergency kit handy as well! This includes a jack and tools for any flats or blow outs that may occur.
Plan ahead.
Knowing whether there is road construction on your route is important. The Minnesota Department of Transportation (MnDOT) posts all construction projects on its website, and most map applications should be up to date with the latest detours and lane closures.
Stay alert.
Don't count on coffee to keep you vigilant while driving. You may be itching to get to your destination, but make sure you take regular breaks and get at least eight hours of sleep before hitting the road.
Adjust your speed.
Speed is the number one cause of accidents and fatalities in construction zones. Move over for parked emergency or maintenance vehicles, and slow down to 20-miles-per-hour when passing.
Practice defensive driving.
It may take a bit of a driver's ed refresh, but defensive driving is key. Accidents in construction zones are often a result of drivers having little or no reaction time, leading to rear-end collisions. Avoid distractions, cell phones or passengers who are taking your attention from the roadway. Allow plenty of stopping distance between your vehicle and the vehicle in front of you, a minimum of two car lengths.
Do NOT drive impaired.
It seems obvious but driving while under the influence is a leading cause of death in construction zones, second only to speed. If you choose to indulge on your holiday travels, be sure to have a designated driver.
As we all look forward to the fun this holiday will bring, keep these tips in mind. This simple list could be the difference between getting to the fun safely, and not getting there at all.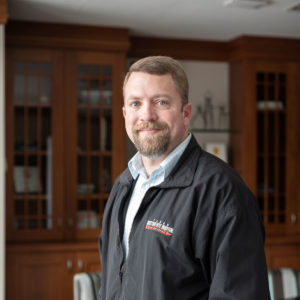 Jason Daugherty is the Director of Safety and Risk Management on our construction team with over 20 years of experience performing safety management in construction, pipeline, aviation, DOT, environmental, and incident and accident investigation.