By Bart Fischer, Sr. Public Administrator, WSB
As organizations evolve and change over time, it is important for leadership to reflect on the past, evaluate the present, and prepare for the future. This can be done through a regular strategic planning process. The following are five important reasons to conduct a routine strategic planning process.
Set a Clear Direction & Priorities
As organizations change over time, it is essential that leadership, stakeholders, and new staff joining the organization understand where the organization is headed and how it is getting there. This direction and priorities will serve as a road map for future success.
Build Trust & Relationships
For the prolonged success of any organization, there needs to be trusting relationships. Bringing leadership and stakeholders together regularly to truly listen and understand one another, helps lead an organization to consensus on their vision, mission, and priorities for the future. Consensus does not always mean 100% agreement; however, it means a spirit of understanding and collaboration around the culture and direction of the organization. This process allows for teams to be on the same page and drives alignment.
Set Agendas & Simplify Decision-Making
Refocusing on the long-term view can be beneficial as short-term gains often slow long-term growth. Having a strategic plan means that despite hardships, the focus is on the end goal and not changing course to avoid short-term hurdles.
Focus & Budget Limited Resources
A strategic plan helps focus limited resources such as staff, time, and money. It prioritizes where the organization can be most effective in creating a sustainable community for the future.
Communicate the Message
With a strategic plan, each leader has a consistent message and is better able to communicate that message across stakeholder groups. Everyone is "singing the same tune." Those in charge of individual parts of an organization, know roughly the direction other departments are heading without needing to know the details of how they are accomplishing it.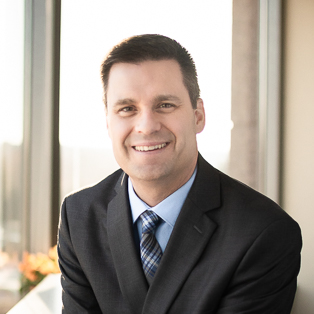 Bart Fischer has over two decades of experience in public administration. Throughout his tenure, he's worked in five Minnesota communities as the city or assistant city administrator. Bart joined our firm in 2019 as a senior public administrator and focuses on lending his public service expertise to our clients.
[email protected] | 651.286.8484