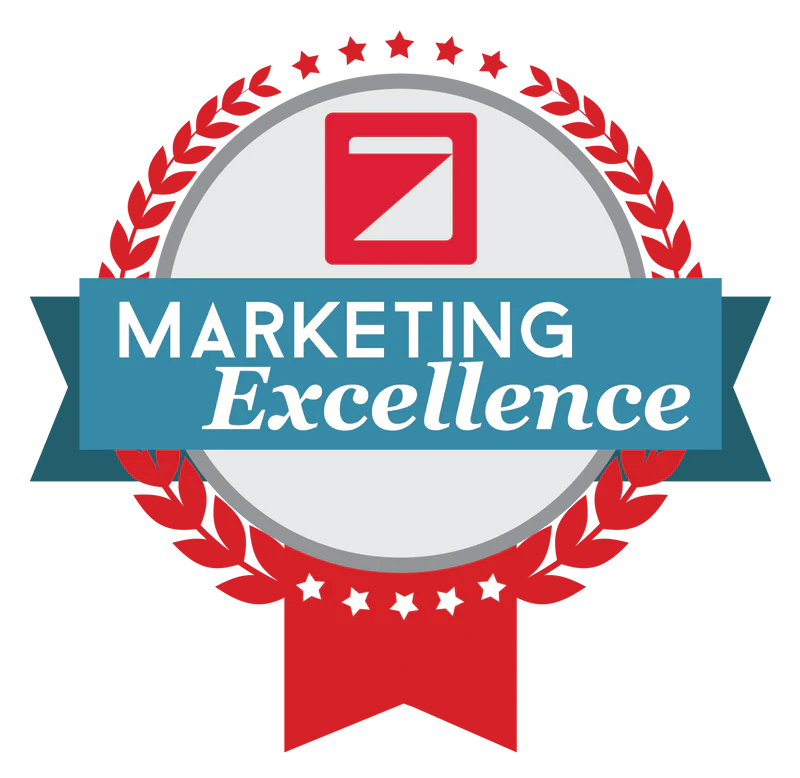 The Zweig Group, the leading research, publishing and advisory services resource for the Architecture, Engineering and Construction (AEC) industry, has honored WSB with three awards in marketing.
Every year, the organization offers an awards program that specifically recognizes outstanding work within the AEC industry throughout North America.
Marketing Excellence Awards
Zweig recently announced winners for the 2022 Marketing Excellence Awards for outstanding, results-driven marketing. Zweig awards the top three firms in each possible category. WSB ranked first place in two categories and second in another.
Award entries are judged by a team of marketing professionals and evaluated based upon overall creativity, messaging, results achieved by the campaign, and level of design.
New Hire Box | Recruitment / Retention Communication | First Place and People's Choice Award
At WSB, we have six main divisions that our services fall into. Rather than get into the weeds of the 30+ different services we offer and overwhelm our audience, we focused on our divisions to help guide the content. Within the new hire box, there are six items that each represent a division at WSB. To help tell the story, we created a new hire booklet that is included in each Welcome Box. The book also includes a welcome message from our CEO with tips on how to be successful at WSB, our mission and our values. Not only do the items help us communicate our divisions, but they also help the new hire already feel part of the WSB community when they walk through the door on their first day for onboarding.
2021 Year In Review | Internal Newsletter | First Place
Since 2009, WSB has published our annual Year in Review The goal is simple – to tell the story of WSB to our staff. In recent years, we have grown significantly both in staff size and geography. The stories of how we're building what's next in infrastructure across the country are important for our staff to hear.
Every year, we explore a different way to tell WSB's story of the last year. We've told our story through our geographies, divisions, service areas, etc. We rebranded in 2018 and since then, our five values have become a strong communications tool. This year, we wanted to tell the WSB story through these five values to reinforce that we bring our values into our work. We are Bold, Visionary, Optimistic, Authentic and Passionate. The content was guided by these values.
Special Edition DigitalPlus | External Newsletter | Second Place
Twice a year, WSB publishes an external newsletter. For over 10 years, WSB has mailed a newsletter highlighting projects, innovations, techniques and news. We feel there is still value in a well-done printed piece. Our WSB External newsletter typically follow a standard content format. With the introduction of DigitalPlus, we created a special edition because we're introducing a new brand, while also straying from our typical standard format. The special edition newsletter allows us to plant a flag in the ground and tell the story of our commitment to advanced project delivery.
People's Choice Award
WSB was awarded the People's Choice Marketing Excellence Award at the Zweig ElevateAEC Conference in Las Vegas for the firm's New Hire Box. The People's Choice Marketing Excellence Award is chosen by conference attendees and is based on votes received for all first place Marketing Excellence Award winners in every category.
The complete list of Marketing Excellence Winners can be accessed here: Marketing Excellence Award (zweiggroup.com)