By Meghan Litsey, Director of Environmental Compliance, WSB
The countdown to the release of the updated MS4 Permit has begun. The current MS4 Permit expired on July 31, 2018 and the MPCA is tentatively planning to reissue the updated Permit before the end of this year.
As a new permit approaches, take a few minutes to reflect on the progress you've made towards meeting your measurable goals over the last five years. We've developed procedures, adopted ordinances, formed partnerships, inspected and eliminated illicit discharges, monitored construction sites, and assessed our ponds…and now it is time to start thinking about the next permit cycle.
Soon we will work through the Part II application that outlines how our MS4 programs will come into compliance with the updated MS4 Permit requirements. Before the new MS4 Permit is released, there are some important to-dos to help you get organized before the permit arrives.
Here's what you can do now:
Review and update your storm sewer system map. Take a close look at storm sewer, pond, outfall, and structural stormwater BMP locations and ownership information and complete updates, as needed.
Dust off ordinances, written procedures, enforcement response procedures, form templates, and save them in a convenient location – they'll come in hand for the Part II application.
Complete a mock audit. By understanding the current state of your program compared to the existing requirements, you'll be ready to fill in the blanks in the Part II application with ease. As a bonus, this activity will also help you start preparing for the 2020 MS4 Annual Report; a bit of preparation this fall will save hours of agony in June.
Organize your files and recordkeeping mechanisms. Consider creating a shared drive so everyone on your team can help track and contribute to MS4 activities. If your current set-up isn't working, now is the time to find a system that works for easy tracking for the next permit cycle.
Continue the routine upkeep of your MS4 program to keep operations running smoothly, including staff training, erosion control inspections and enforcement, public education efforts, annual meeting, etc. The permit may be expired, but we must continue to implement our programs and ultimately manage our stormwater conveyance systems.
Start checking things off your list, and in no time at all, you'll be ready to take-on whatever the new MS4 Permit has in store.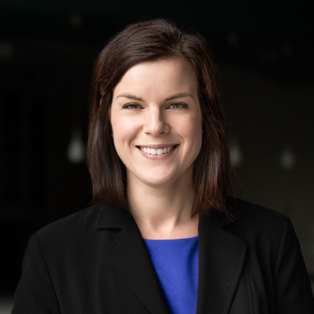 Meghan Litsey is director of our Environmental Compliance team and has over eight years of experience. She specializes in providing environmental compliance services in construction site permitting, SWPPP design and inspection, and MS4 program development.
[email protected] | 763.287.7155