On Friday, February 26, the American Council of Engineering-Minnesota (ACEC/MN) presented WSB with two Honor Awards for the Granular Activated Carbon (GAC) Water Treatment Plant in St. Paul Park and Highways 169/41/78 Interchange Improvement Project at the virtual Excellence in Engineering Awards.
For over fifty years, the association has been recognizing outstanding engineering projects through their awards program. Minnesota engineering firms across the state enter their most innovative projects and studies hoping to be recognized for the work they've done to make the state stronger.
Granular Activated Carbon (GAC) Water Treatment Plant
ACEC Honor Award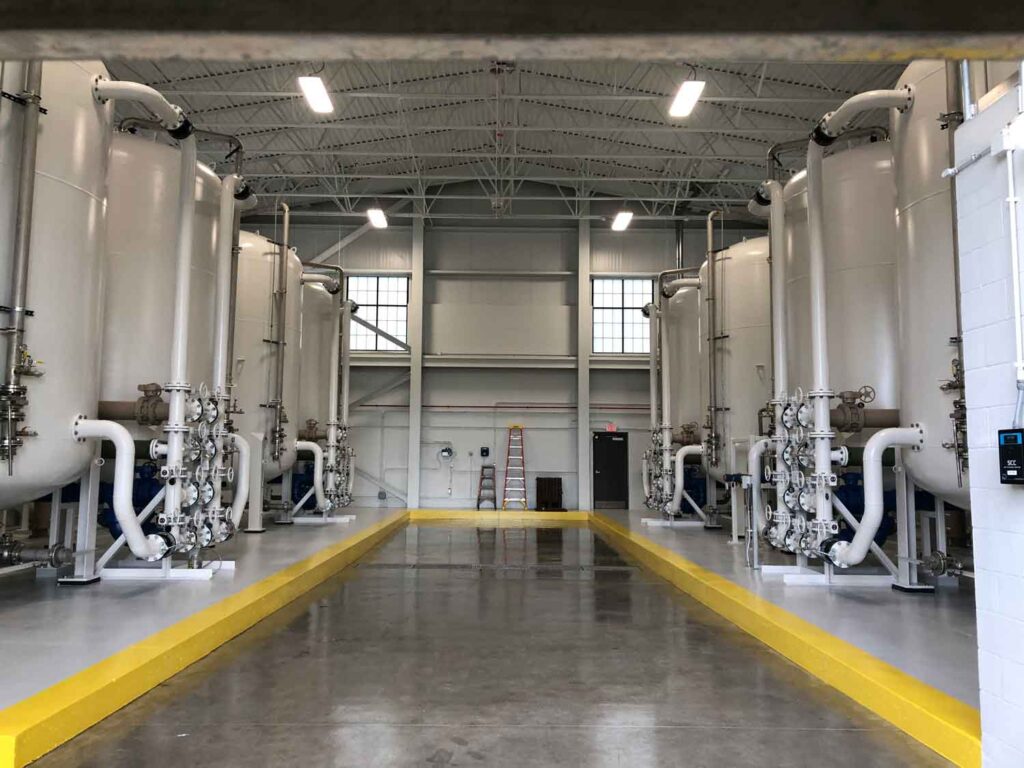 The Granular Activated Carbon Water Treatment Plant was constructed to provide residents a sustainable solution for bringing cleaner drinking water to the St. Paul Park community. Perfluoroalkyl and polyfluoroalkyl substances (PFAS) are a family of manmade chemicals that do not naturally decompose due to their heat and water-resistant structure. Studies have found that consuming drinking water with elevated levels of PFAS can be associated with high cholesterol, reduced immune response, thyroid disease and kidney cancer. In response to this pervasive health threat, WSB partnered with the city to design the water treatment plant to remove PFAS from public drinking water and the surrounding environment. The implementation of the plant is anticipated to improve water quality and reduce the impact of harmful contaminants on community residents.
Highways 169/41/78 Interchange Improvement Project
ACEC Honor Award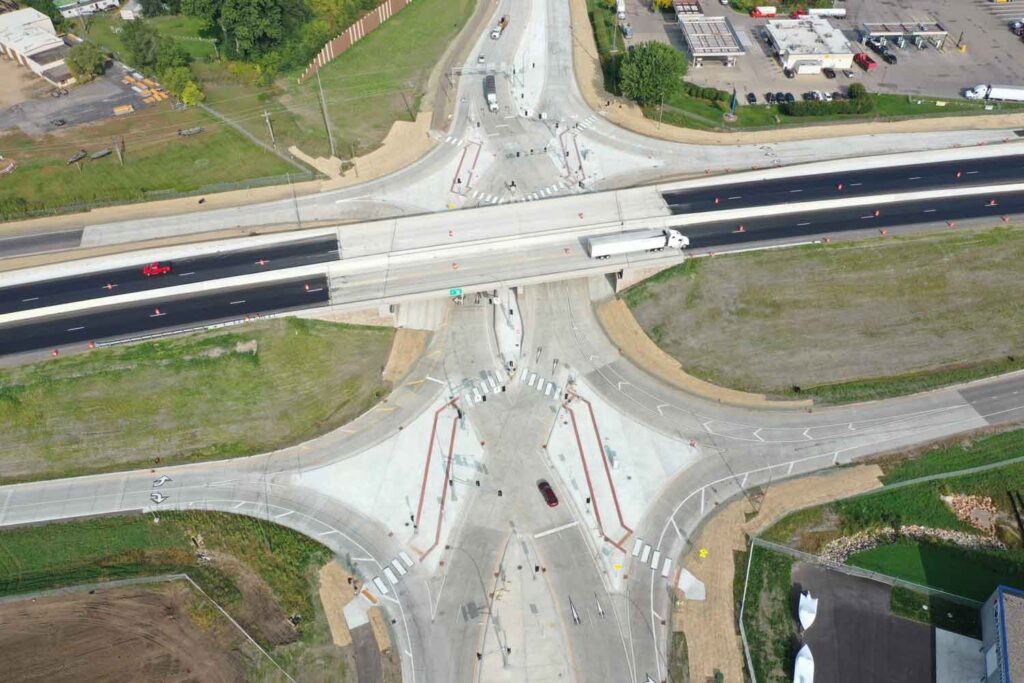 Scott County partnered with WSB to address freight, mobility, and safety problems on TH 169 between TH 41/CSAH 78 and CSAH 14, south of Shakopee. WSB completed preliminary and final design, environmental documentation, public engagement, permitting, and construction staging. The project included: replacing a signalized intersection at TH 41/CSAH 78 with a diverging diamond interchange; constructing a partial interchange at CSAH 14; addressing flooding at Picha Creek; improving an at-grade railroad crossing; geometric improvements at adjacent intersections on TH 41, CSAH 78, CSAH 14 and Red Rock Drive; closing 30 access points; constructing trails and noise barriers; and constructing 3.2 miles of frontage roads, 1.3 miles of CSAH facilities, and one mile of local routes; and reconstructing four miles of trunk highway.