Design and consulting firm WSB announced today that Val Brennan has been promoted to director of marketing. In her new role, Val will oversee the WSB brand, all brand assets and will support both internal and external content development.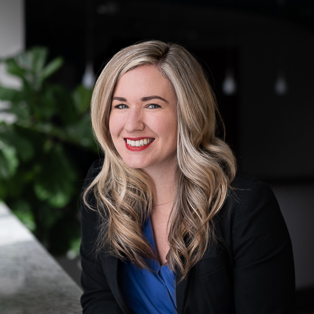 Val joined WSB in 2017 and has over a decade of experience executing and developing strategic marketing and communications plans. She will focus on telling WSB's story by developing and directing marketing efforts, focused on increasing the value and performance of WSB's brand and services.
"Val has been with WSB for four years, and has helped us transform our marketing efforts," said Ben Maurer, WSB's vice president of marketing and communications. "She has done an incredible job building out our brand and helping to set a new bar for our industry. I am excited to see what she has in store for us."
Val approaches projects with the audience in mind and understands the importance of small details. She will drive marketing efforts through corporate collateral, advertising, media relations and overall messaging.
"I believe strongly in authentic marketing and communications tactics," said Val. "I am excited to continue to collaborate with my team to find successful solutions that focus on the end user, and the experiential aspects of our brand."