Havranek has led the firm's aquatic invasive species and carp management service since 2014 and is the brains behind FisH2O, the firm's fish logistics subsidiary.
Local design and consulting firm WSB today announced the promotion of Tony Havranek to director of fisheries. Havranek will oversee business development efforts for the firm's fisheries work and leads operations for the firm's fish logistics subsidiary, FisH2O.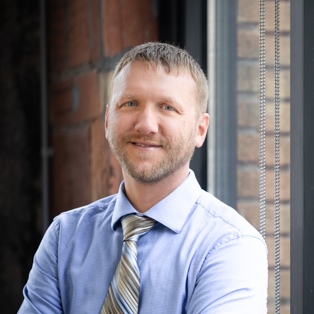 Havranek has been with WSB since 2014 and has grown the firm's ecological and fisheries services exponentially. In 2019, Tony led efforts to launch FisH2O, a fish logistics subsidiary that enhances WSB's innovative invasive fish species management services. Since then, FisH2O has expanded its offerings to include fresh fish with future plans to include a research facility and aquaculture.
"Tony is recognized as a true expert in our industry and no idea is too big or out of reach for him," said Andi Moffatt, WSB's vice president of environmental services. "Tony's dedication to leading the industry in sustainability and new techniques is unmatched and this type of big-picture, innovative and sky's the limit thinking is what we encourage at WSB."
Havranek has nearly 20 years of experience in the natural resources field. Prior to his time at WSB, Tony helped develop federal policies with the U.S. Fish and Wildlife Service and worked with tribal communities throughout the Midwest on their natural resources needs. He is recognized throughout the industry for his forestry, water quality, fisheries, aquatic and terrestrial vegetation, wetlands and wildlife expertise.
"At WSB, I've found a place where I can innovate with our clients and staff to improve ecological outcomes through sustainable solutions," said Havranek. "Together, we will continue to support watershed districts, lake associations, cities and the tribal community to improve water quality and manage invasive fish species."