Design and consulting firm WSB announced today the promotion of Jim Mill to director of development – west region. In his new role, Jim will lead operations and oversee business development efforts for the firm's development work throughout Colorado and the western U.S.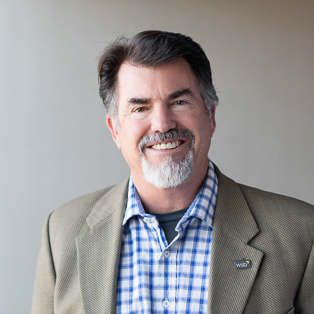 Jim joined WSB in 2018 after 15 years of running his own business and has been instrumental in the firm's growth in Colorado. His office, based in Denver, CO, currently has staff supporting work in land development, water resources, traffic, survey, and environmental compliance.
"Jim has the ability to take an idea and make it a reality," said Monica Heil, WSB's vice president of municipal services. "Our clients continually leverage Jim for his skills and abilities in design, master project coordination and value engineering. He has a passion for building the correct teams to support our clients and deliver the best value, budget, and timeline for all his projects."
Jim has over 35 years of experience in development. Prior to his time at WSB, he was president of Legacy Engineering, Inc. He started his career as an Engineer in Training (EIT) with a local Denver engineering firm.
"Over the last three and a half years, WSB has been an exceptional place to exercise and grow my skills in business while establishing a strong foundation in Colorado," said Jim. "I am excited to take on additional responsibilities and build off of this foundation to expand in all facets of our business."
Beyond his responsibilities in development, Jim will help lead and mentor staff throughout the region from the Denver office.