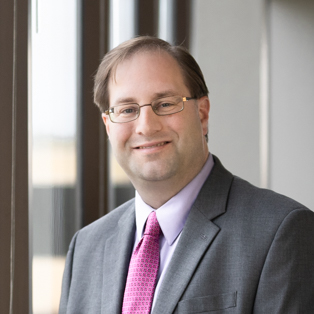 Ben Barker has been promoted to WSB's Director of Right of Way. Barker has been with WSB for over seven years as a Right of Way Specialist. He has over 15 years of experience in real estate and 10 years in acquisitions and relocations. He has extensive experience in land rights for government entities, renewable energy companies and utility companies. He is an active member of the International Right of Way Association and serves on the Executive Board for Chapter 20.
Since joining WSB in 2014, Barker has managed a variety of complex projects, including Rice Street, I-694, Minnesota Southwest Light Rail Transit, and White Bear Ave Reconstruction. He has proven himself as an effective negotiator, strong leader, and consistently helps clients, design staff, and landowners to reach fair settlements for all parties.
In his role as Director of Right of Way, Barker will lead the Minneapolis Right of Way team and continue oversight of WSB's Right of Way services across the United States. His focus will remain on supporting WSB's Right of Way clients across the firm's government, commercial and energy markets.
WSB's Right of Way team works with closely with clients in the government, commercial and energy markets throughout the United States. The staff of real estate specialists and surveyors specialize in right-of-way issues and services including project scoping, cost estimates, relocation, eminent domain, appraisals and acquisitions.